October 5
Exploration in 1542
Juan Rodríguez Cabrillo reached Catalina Island. The Portuegese explorer, sailing under the Spanish flag, was the first European to navigate and chart California's coast.
Ranchos in 1842
Rancho Cienaga de los Paicines, a 8,918-acre land grant, was deeded. This working cattle ranch near Merced is still in operation after more than 170 years.
Overland Journeys in 1846
When animals pulling the Reed and Graves wagons up a sandy hill become tangled, their drivers started fighting. James Reed tried to break it up but the Graves' driver whipped him. Reed stabbed the driver, killing him. Reed was banished. He reached Sutter's Fort and tried to return to his family and others with provisions. But deep snow stopped him.
Anaheim in 1857
The City of Anaheim in Orange County was founded by 50 German-Americans from San Francisco. After traveling the state looking for a suitable area to grow grapes, they bought land from Rancho San Juan Cajon de Santa Ana for $2 per acre.
Labor in 1945
A six-month strike by Hollywood set decorators turned into a bloody riot at Warner Brothers' studios. They called it Hollywood Black Friday.
Anaheim in 1955
Disneyland Hotel opened in Anaheim. Disneyland then was in a remote area and Walt Disney wanted a hotel for visitors to stay overnight.
Television in 1964
KIXE-TV channel began broadcasting in Chico. In 1967 the station moved to Redding and began broadcasting in color in 1971.
Television in 1968
KPLM-TV channel 42 in Palm Springs began broadcasting. It was the first in the area but had competition from KMIR within weeks. KPLM became KESQ in 1980.
Grandma Prisbrey in 1988
Grandma Prisbrey, born Thresie Luella Schaefer, died. She built Bottle Village in Simi Valley with three bottle structures to house her collection of 17,000 pencils. It was named a California State Historical Landmark in 1981 and added to the National Register of Historic Places in 1996.
Sports in 1991
Fresno State tied the NCAA College Football record with 49 points in a quarter, defeating New Mexico, 94-17.
Sports in 1991
The San Jose Sharks hockey team opened at the Cow Palace in Daly City while they waited for an arena to be built in San Jose.
Sports in 2001
Barry Bonds, San Francisco Giants, hit his 71st and 72nd home runs, breaking Mark McGwire's record of 70, at Pacific Bell Park. The Los Angeles Dodgers won, 11-10.
Labor in 2004
Supermarket janitors in California won a $22.4 million settlement in a class-action suit against 3 grocery chains and a janitorial contractor over failure to pay overtime.
Business in 2004
The first Web 2.0 Conference opened for a 3-day session in San Francisco. The annual summit continued until 2011.
Dangerfield in 2004 
Rodney Dangerfield, comedian and film actor, died in Westwood at age 82. He was best known for his line, "I don't get no respect."
Government in 2006 
A California state appeals court ruled 2-1 that gays and lesbians have no constitutional right to marry in California. Same-sex marriage became legal in  California on June 16, 2008.

Education in 2010
San Francisco unveiled its Kindergarten to College program, the nation's first city-bankrolled college savings plan.
Jobs in 2011
Steve Jobs, mastermind behind Apple, Inc., died in Palo Alto at age 56. Millions of people worldwide mourned the genius whose genius transformed their lives in big and small ways.
October 6
Gold Rush in 1848
S.S. California set sail from New York for San Francisco, which she reached on February 28, 1849. The crew abandoned the ship for the gold fields and the ship was not able to sail again for 2 months.

Post offices in 1904
Meyers post office opened. Formerly known as Yanks, Yank's Station, and Tahoe Paradise, this community south of Lake Tahoe was originally a stagecoach stop, trading post and Pony Express station.
Post offices in 1924
Pacific Palisades post office opened. This wealthy coastal enclave west of Los Angeles is near Brentwood, Mailbu, and Topanga.
Television in 1948
KHJ-TV channel 9 in Los Angeles began broadcasting.
Sports in 1963
The Los Angeles Dodgers swept the two-time defending champions, New York Yankees, in the 60th World Series.
Government in 1966
LSD, the psychedelic drug, was declared illegal in California, the first state to do so. 
San Francisco in 1967
Haight-Ashbury hippies threw a funeral to mark the end of the Summer of Love.
Sports in 1988 
The Oakland A's swept the Boston Red Sox for the American League Championship, 4-0.
Labor in 2002
Some 200 cargo ships carrying food, equipment and retail goods sat idle along the U.S. West Coast for four days, the longest work stoppage in the region in 30 years.
Crime in 2006
The homicide rate in Oakland hit 119 for the year, a 10-year high. Some 90 people were killed in 2013.
Philanthropy in 2008 
Lorry Lokey, philanthropist, pledged $75 million to the Stanford University School of Medicine for a stem cell research center. In 2007 he pledged some $33 million.
Business in 2008
Mother's Cookies, an Oakland bakery for 92 years, filed for bankruptcy. It was founded in 1914 when Woodrow Wilson declared that Mother's Day would be a national holiday.
Science in 2009
NASA's Jet Propulsion Laboratory, in Pasadena, announced the Spitzer Space Telescope discovered the biggest ring around Saturn.
Business in 2010
Logitech, in Newark, introduced Revue for Google's new TV service. It let users access websites, Internet video, digital pictures and music from their televisions. 
Business in 2010
Cisco,in San Jose, introduced Cisco Umi for video chats on home TVs. The service required a $24.99 monthly fee.
San Francisco in 2010
San Francisco unveiled new equipment for luxury liners to use the city's power grid. It was part of an effort to cut diesel emissions along the waterfront.
October 7
Ranchos in 1837
Rancho Bolsa de los Escarpines was deeded. This Monterey County rancho was near modern Gavalan.
Overland Trail in 1846
To lighten his wagon, Louis Keseberg put elderly Mr. Hardkoop out, who was last seen sitting by the road. Keseberg survived the Donner Party tragedy by cannibalism.
Literature in 1955
Allen Ginsberg performed his poem "Howl" for the first time at Six Gallery in San Francisco.
Sports in 1978
The Los Angeles Dodgers won the National League Championship on their way to defeating the New York Yankees, defending champions for the past two seasons, in the World Series.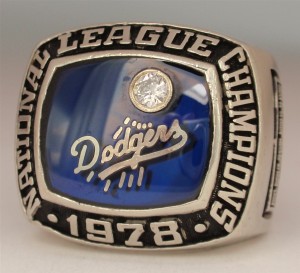 Sports in 1989
Rickey Henderson, Oakland A's outfielder, stole a record eight bases in five games of a play-off series.
Fires in 1996
A fire in Monterey County that burned 25,000 acres was started by Jeffrey Alan Avila. He tried to make money by leasing fire-fighting equipment to the U.S. Forest Service.
Government in 2003
In California's first gubernatorial recall election, voters rejected Governor Gray Davis and elected Arnold Schwarzenegger.
Government in 2008
California State Controller John Chiang warned that revenues and cash flows were deteriorating. The state was already short $1.1 billion, three months into the fiscal year.
Oakland in 2009
Oakland City Council approved a BART plan to build a 3.2 mile extension to the Oakland airport.
San Francisco in 2012      
Several major events concurred in San Francisco. Hardly Strictly Bluegrass Festival ended in Golden Gate Park. Fleet Week closed with a Blue Angels show. The America's Cup World Series raced on the Bay. Castro Street Fair blended with the Italian Heritage Parade on Market Street.
October 8
Exploration in 1769
Gaspar de Portolá camped at Rio de Pajaro, a place his soldiers named because they saw a large stuffed bird that looked like an eagle, set upon the riverbank. Portola wrote in his diary, "We proceeded for four hours, constantly avoiding the marshes and swamps. Here there was an Indian village, according to the report of the pioneers; but, when the entire expedition reached the place, the inhabitants fled."
War in 1846
The Battle of the Old Woman's Gun was fought at Dominguez Rancho, near Los Angeles. The Californios held off the American invaders with an old brass cannon they buried in Inocencia Reyes' garden. They dug it up and mounted it on a 2-wheel carriage.

Communication in 1860
A San Francisco to Los Angeles telegraph line was completed. This became the first modern long-distance communication link in the West.
Environment in 1865
A 6.5 magnitude earthquake, centered in the Santa Cruz Mountains, caused severe damage as far away as San Francisco, San Jose and Santa Cruz, where every brick building was wrecked. Property loss was estimated at $500,000.
Crime in 1881
Charles Bowles, English born poet bandit known as Black Bart, held up Wells Fargo Stagecoaches 28 times. The 17th took place at night 14 miles from Redding in Shasta County.
Sports in 1959
The Los Angeles Dodgers beat the Chicago White Sox, 4-2, in the 56th World Series.
Scott in 2009     
Dr. Robert Scott, AIDS specialist, died in Oakland at age 65. He founded the AIDS Project of the East Bay (1983) and later treated AIDS patients in Zimbabwe.
Government in 2011  
Governor Jerry Brown signed a bill giving illegal immigrant college students access to state-funded financial aid, part of the legislation known as the Dream Act.
Williams in 2011  
Roger Williams, pianist and composer, died in Encino at age 87. His "Autumn Leaves" (1955) was the only piano instrumental to reach No.1 on the billboard pop charts. His other hits included "Born Free" (1966) and "The Impossible Dream" (1968).
Contests in 2012  
Thad Starr won the 39th Giant Pumpkin Contest in Half Moon Bay with a 1,775 gourd, a local record. The world record was set in Massachusetts by a 2,009-pound specimen.
October 9
Exploration in 1542
Juan Rodriguez Cabrillo anchored in Santa Monica Bay. The Portuguese explorer, sailing under the Spanish flag, was the first European to navigate and chart California's coast.

Missions in 1776
Father Francisco Palóu dedicated Mission San Francisco de Asís. The 6th of 21 missions, nicknamed Mission Dolores, was first built with logs and thatch.
Missions in 1791
Father Fermín Francisco de Lasuén dedicated Mission Nuestra Senora de la Soledad. The 13th of 21 missions, near modern Soledad, was established to convert Ohlone, Esselen, and Yokut people living in the area to Catholicism. By 1803, 627 Indians lived at Mission Soledad. Today the ruins have been restored. 
Electricity in 1936
The Hoover Dam on the Colorado River began transmitting electricity to Los Angeles, 266 miles away. It generates 4.2 million megawatt-hours of electricity yearly for Nevada, Arizona and Southern California.
Television in 1967
KGSC-TV channel 36, in San Jose, began broadcasting. It is currently the longest continuously operating commercial UHF television station in the Bay Area. Today it is KICU-TV.
Sports in 1988
Dennis Eckersley, Oakland A's, was the first pitcher to save all 4 games in a championship series.
Sports in 1989
In the first NFL game coached by a black man, Art Shell led the Los Angeles Raiders to beat the New York Jets, 14-7.
Labor in 2002     
West Coast longshoremen returned to work at ports crammed with cargo after an 11-day lockout that ended only after President George W. Bush intervened.
Sports in 2005   
Tiger Woods won the American Express Championship at San Francisco's Harding Park on a second sudden death hole, beating John Daly.
Nye in 2005     
Louis Nye, comic actor, died in Los Angeles at age 92. He was part of the Golden Age of Television (1950s-1960s), with Lucille Ball, Bob Hope, Jack Lemmon among others. Nye also voice acted in animated films, like "Inspector Gadget" (1999). 
Business in 2006
Google Inc., in Mountain View, agreed to acquire YouTube Inc., a video-sharing site, for $1.65 billion in stock.
Business in 2008     
Wells Fargo & Co., in San Francisco, proceeded with plans to acquire Wachovia. Citigroup said it would not pursue additional legal actions to stop the takeover and the Federal Reserve approved the acquisition on October 12.
October 10
Communication in 1858
The Butterfield Overland Mail delivered the first overland mail to San Francisco. That service would soon have competition from The Pony Express. 

Crime in 1881
Charles Bowles, English born poet bandit known as Black Bart, held up Wells Fargo Stagecoaches 28 times. The 18th took place at Montgomery Creek in Shasta County.
Rancherias in 1910
Upper Lake Indian Rancheria was formed. This 119-acre home of Habematolel Pomo, Wappo and Lake Miwok people is in Lake County. Today they own the Twin Pines Casino and Hotel in Middletown.
Transportation in 1930
A Southern Pacific Railroad bridge over the Carquinez Strait, from Benicia to Martinez, opened. It was the longest railway bridge west of the Mississippi River.
Government in 1911
Women's suffrage, the right to vote, passed in California. It was defeated in San Francisco but supported in Los Angeles and won statewide by 3,587 votes. California was the 6th state to recognize women's right to vote.
Women's suffrage march in California. Courtesy The California Museum
Accidents in 1960
Sixteen California Poly football team members died in plane crash in Toledo, Ohio.
Johnson in 1967        
Sargent Johnson, artist, died in San Francisco at age 79. He was a painter, potter, ceramist, printmaker, graphic artist, sculptor and wood carver, one of the first African-American artists in California to achieve a national reputation during the 1920s-1930s. 
Music in 1979 
Fleetwood Mac, the band, got a star on the Hollywood Walk of Fame.
Wells in 1985       
Orson Welles, actor, director, writer and producer who worked in theater, radio and film, died in Los Angeles at age 70. He is best remembered for "The War of the Worlds" (1938), one of the most famous broadcasts in radio history and "Citizen Kane" (1941), one of the greatest films of all time.
Sports in 1990 
The Oakland A's swept the Boston Red Sox in 4 games to win American League Championship.
Government in 2001      
Representative Nancy Pelosi, of San Francisco, was elected House Democratic Whip, the highest post held by a woman in Congress.
Contests in 2005  
Joel Holland, won the Safeway World Championship Pumpkin Weigh-Off in Half Moon Bay. His gigantic pumpkin weighed 1,229 pounds, matching his winner in 2004. The contest began in 1974.
Business in 2005  
Intel, in Santa Clara, introduced Xeon, a dual-core microprocessor. It was targeted at the non-consumer workstation, server and embedded system markets.
Crime in 2008        
Leland Wong, former Los Angeles city commissioner, was sentenced to 60 months in prison and ordered to pay restitution for accepting bribes from companies seeking city business.
Crime in 2008     
Ed Jew, former San Francisco supervisor, was sentenced to 64 months in prison. He pleaded guilty to mail fraud, bribery and extortion victimizing Chinese immigrants in the sunset District.  
Contests in 2011   
A 1,704 pumpkin won a prize of $11,224 in the Half Moon Bay Pumpkin Festival. Leonardo Urena's pumpkin set a state record, but was 106 pounds short of a world record set in 2010 by a Wisconsin grown gourd.
Protests in 2011
Occupy Oakland, an anti-Wall Street protest in Oakland, camped in front of city hall at Frank Ogawa Plaza.
Government in 2012 
Oakland city officials filed suit to stop the federal government from closing one of its largest medical marijuana dispensaries.
October 11
Race relations in 1906
San Francisco public school board ordered Japanese students be taught in segregated schools, causing Japanese outrage. President Theodore Roosevelt requested the order be reversed and promised to reduce Japanese immigration.
Accidents in 1935
Five tons of molten glass escaped from a break in a furnace at a plant in San Francisco. An emergency pit caught most of the escaping glass.
Lange in 1965
Dorothy Lange, photographer, died in San Francisco at age 70. Among her famous photographs are from the Dust Bowl and images of Japanese Americans just before removal to Internment Camps during World War II. 
Television in 1971 
KMPH-TV channel 26 in Visalia-Fresno began broadcasting. it was the first television station founded by the Pappas brothers and served as the flagship station of Pappas Telecasting Companies.
Environment in 1972
The Lava Beds National Wilderness, covering 28,460 acres, opened in Siskiyou and Modoc counties. This wilderness is known for lava tubes and as the site of the Modoc War.
Sports in 1973
The Oakland A's, defending world champions, beat the Baltimore Orioles to win American League Championship, 3 games to 2. 
Foxx in 1991
Redd Foxx, comedian and actor,  died in Los Angeles at age 68. He is known for comedy records, starring in "Sanford and Son" (1972-1977) and helping black comics get work.
Business in 2005
Google, in Mountain View, unveiled Google.org, a philanthropic organization for giving nearly $1 billion to help solve problems including poverty and environmental destruction.
Sports in 2010
The San Francisco Giants beat the Atlanta Braves, 3-2, to win the National League Championship.
October 12
Missions in 1812
Indians at Mission Santa Cruz killed Father Andres Quintana. He used a metal-tipped whip to punish Indian laborers at the mission.
Ranchos in 1835
Rancho Aromitas y Agua Caliente, a 8,660 acre land grant, was deeded. The name of this San Benito County rancho means "little perfumes and hot spring".
Prisons in 1933
Alcatraz Island, in San Francisco Bay, became a maximum high-security federal prison to hold prisoners who caused trouble at other federal prisons. Today it is a museum that draws some 1.5 million visitors annually. 
San Francisco in 1934
Coit Tower on Telegraph Hill in San Francisco opened to the public. It has a commanding view of the city and inside the memorial to Lillie Coit is murals painted by artists of the Public Works of Art, the first the New Deal federal employment program for artists.
Transportation in 1957 
Pan-American Airways flew the first commercial flight from California to Antarctica, a charter flight for the U.S. Navy. Including two stewardesses on the flight was groundbreaking.
Environment in 1962
Typhoon Freda washed out the World Series at Candlestick Park in San Francisco. The series lasted for 13 days, because of rain in New York as well. The Yankees defeated the Giants in seven games. 
Television in 1964 
KCSM-TV channel 60 began at the College of San Mateo as a student training facility for radio and television broadcasting.. 
Radio in 1969
KDB-AM, in Santa Barbara, changed its call letters to KAPN.
Tao House in 1971
Tao House in Danville, Eugene O'Neill's home, the home of America's only Nobel Prize-winning playwright, was dedicated as a National Historic Site.
Sports in 1986
The California Angels were one strike away from winning the American League Championship when they lost to the Chicago Red Sox.
Denver in 1997
John Denver, singer-songwriter, died at age 53 when his plane crashed into the ocean near Monterey. He wrote "Leavin' on a Jet Plane" (1966), that became a hit for Peter, Paul and Mary.
Contests in 1998
A 974-pound pumpkin won the Great Pumpkin Weigh-Off in Half Moon Bay. It was raised from an Atlantic Giant seed by Lincoln Mettler of Eatonville, Washington.
Chamberlain in 1999
Wilt Chamberlain, the 7-foot 1-inch basketball legend known as Wilt "The Stilt," died in Bel Air at age 63. During his years playing center for the Long Angeles Lakers (1968 – 1973), he was one of the most dominant players in the NBA.
Labor in 2003
Some 70,000 employees of Ralphs, Vons and Albertsons grocery stores went on strike in southern California, Missouri, Kentucky, West Virginia and Ohio. Health care costs was a main issue.
Kroc in 2003
Joan Kroc, widow of McDonald's founder Ray Kroc, died near San Diego at age 75. In her will, she left hundreds of millions of dollars to National Public Radio and The Salvation Army. 
Shoemaker in 2003
Bill Shoemaker, Hall of Fame jockey, died in San Marino at age 72. Over his career he won 8,833 races. For 29 years, Shoemaker held the world record for professional jockey victories. 
Crime in 2005
A fire at Wines Central in Vallejo destroyed tens of millions of dollars worth of vintage wine, some 6 million bottles. Investigators determined it was arson and charged Mark Anderson, of Sausalito, in 2007. Anderson pleaded guilty in 2009. And in 2012, he was sentenced to 27 years in prison.
Accidents in 2007 
Three people were killed and at least 10 injured when two trucks crashed near Newhall, in the southbound tunnels under I-5. Thirty commercial vehicles and a passenger vehicle were involved. Fire spread from vehicle to vehicle until flames filled the tunnel and shot nearly 100 feet into the air..
Sports in 2008
Hans Florine and Yuji Hirayama broke their own World Record for the fastest climb up the Nose of El Capitan in Yosemite National Park. They made it in 2 hours, thirty-seven minutes and 5 seconds.
Business in 2012
Shares of Workday, a software company in Pleasanton, doubled in price the day they launched on the New York Stock Exchange. And although revenue doubled to $119.5 million in the first six-months, Workday lost $46.9 million for the year. Today it is an industry leader.