August 23
Communication in 1849
The first mail delivered to the California interior included stops at Benicia, Sacramento City and San José.
Clubs in 1850
The Society of California Pioneers, established in San Francisco, began to promote California art, history, and culture. Pioneer Hall museum and  Sullivan library are open to the public.
Business in 1869
The first railroad carload of freight reached San Francisco. Delivery of boots and shoes from Boston took 16 days on the newly completed transcontinental railroad.
Business in 1872
The first Japanese commercial ship anchored in San Francisco Bay with a cargo of tea.
Communication in 1889
The first ship-to-shore wireless message in U.S. history was sent by Lightship No. 70 to a coastal receiving station at Cliff House in San Francisco. The message said, "Sherman is sighted." That meant the troopship Sherman, returning a San Francisco regiment from the Spanish-American War, was sighted outside the Golden Gate.San Francisco lightship (circa 1896).
Grey in 1939
Zane Grey, legendary Western novelist, died in Altadena at age 68. His novels and short stories have been adapted into 112 films, two television episodes and a television series.
Communication in 1953
KBAK TV channel 29 in Bakersfield began broadcasting. Bakersfield's first television station was called KAFY-TV initially. KERO-TV launched a month later.
Labor in 1970
César Chávez, head of the United Farm Workers, began a strike that was joined by pickets and boycotts. The Salad Bowl strike, the largest farm worker strike in U.S. history, lead to passage of the California Agricultural Labor Relations Act (1975).
Shamu in 1971
Shamu died at SeaWorld in San Diego after 6 years. Captured off the coast of Washington, she was the first orca to survive more than 13 months in captivity. SeaWorld continues to name all their performing orcas at all their parks Shamu.
Flight in 1977
Gossamer Condor 2 in Shafter won the first Kremer prize by flying the first figure-8 in a human-powered aircraft. The  pedal-powered craft was inspired by vultures' flight. It was very light and flew very slowly.
Peters in 2005
Brock Peters, stage, film and voice actor, died in Los Angeles at age 68. He was best known for his performance as the man falsely accused of rape in "To Kill a Mockingbird" (1962) and roles in several Star Trek films.
Ferguson in 2006
Maynard Ferguson, jazz trumpeter and band leader, died in Ventura at age 78. His music evolved from big band swing, bebop, cool jazz, Latin, jazz / rock through fusion with classical and operatic influences.
Crime in 2010
California Attorney General Jerry Brown sued Roni Deutch for $34 million for allegedly swindling thousands of people. Advertising herself the "tax lady," Deutch made nationwide television commercials offering to help people with tax problems.
August 24
Narjot in 1898
Ernest Narjot, landscape painter, died in San Francisco at age 71. He traveled from France to California during the Gold Rush and became a well-known Gold County landscape artist. Many of his paintings were destroyed in the 1906 earthquake.
Flight in 1932
Amelia Earhart flew non-stop from Los Angeles to Newark, New Jersey, becoming the first woman to fly non-stop across the U.S.
Cities in 1937
Treasure Island, an artificial island in San Francisco Bay, was basically complete. It was built with 20 million cubic yards of sea bottom, dredged, dumped and poured inside rocky walls. Then 50,000 cubic yards of soil went on top followed by 4,000 trees, 70,000 shrubs, and 700,000 flowering plants. It was to showcase the 1939 Golden Gate International Exposition (1939).
Sports in 1975
Ed Halick, San Francisco Giants, no-hit the New York Mets, 6-0. Halick struck out 10 of 30 batters in what was the first National League no-hitter in over two years.
Shulman in 1988
Max Shulman, novelist and humorist, died in Los Angeles at age 69. Several of his books became films and television shows, notably "The Many Loves of Dobie Gillis" (1959-1963).
Sports in 1996
Steve Fossett sailed from Los Angeles to Honolulu, setting a solo speed record of 20 days in his 60-foot 3-hulled boat, the Lakota.
Sports in 2006
Jerry Rice signed a 1-day contract  with the San Fransisco 49ers, after playing elsewhere, so he could retire from the team he began with. Rice is one the greatest wide receivers in NFL history and among the greatest players overall.
Crime in 2006
Oakland police served 65 arrest warrants and picked up 30 suspected drug dealers. They planned to continue their sweep.
Technology in 2007
#Hashtags were introduced by a Twitter user named Chris Messina as a means to differentiate between groups of topics within tweets.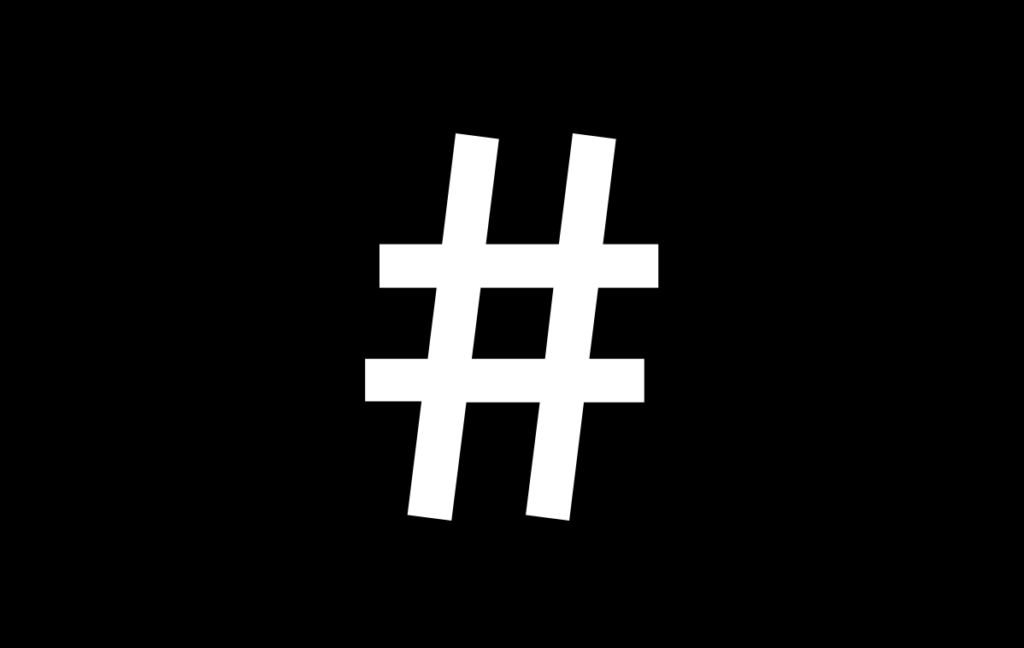 Government in 2007
Governor Arnold Schwarzenegger signed the state budget after cutting $703 million in exchange for the support of Senate Republicans. Cuts included $527 million from health and human services, $70 million in raises to state workers and $39 million from prison funding.
Crime in 2009
Alexander Robert Youshock, a 17-year-old former Hillsdale High School student in San Mateo, lit two pipe bombs before teachers tackled him. Youshock also carried a chain saw and sword.
Environment in 2010
The temperature hit a record 98 degrees In San Francisco. Records were broken across much of northern California.
Business in 2011
Steve Jobs resigned as chief executive of Apple Inc. because of failing health. That ended his leadership of the company he co-founded in a Palo Alto garage.
Science in 2011
Peter Nugent, Lawrence Berkeley National Laboratory astrophysicist, discovered a supernova in the Pinwheel Galaxy, a neighbor of the Milky Way. The 21 million years old event named SN2011FE.
Business in 2012
Apple Inc., headquartered in Cupertino, won some $1 billion in a court victory over Samsung dealing with copyright.
Fire in 2013
Rim Fire grew, burning some 129,620 acres.
August 25
Fire in 1857
Columbia burned down for the second time. Miners blamed a Chinese cook and evicted all Chinese people from town.
Transportation in 1864
A combination rail and ferry service connected San Francisco to Alameda.
Transportation in 1929
Graf Zeppelin, on a tour around the world, passed over San Francisco on its way to Los Angeles after crossing the Pacific Ocean.
Environment in 1935
A tropical cyclone moved north, bringing rain to southern California and parts of Arizona.
Flight in 1947
Marion Carl, Navy test pilot, set a world speed record of 651 mph in a D-558-I at Muroc Field.
Accidents in 1950
The USS Benevolence, a navy hospital ship, sank after being struck by the SS Mary Luckenbach in dense fog around the Golden Gate. Twenty-three people died. John Napoli, a San Francisco fisherman, single-handedly rescued 70 others. He injured his back and was forced to sell his crab boat. The U.S. Congress, in 1961, passed a bill to pay Napoli for his effort.
Music in 1970
Elton John made his U.S. debut in a sold out sold-out 6-night run at West Hollywood's Troubadour Club. Robert Hilburn, music critic for the Los Angeles Times, wrote: "Tuesday night at the Troubadour was just the beginning. He's going to be one of rock's biggest and most important stars."
Sports in 1979
The California Angels beat the Toronto Blue Jays, 24-2. The Angels finished first in the American League West with a record of 88 wins and 74 losses.
Sports in 1986
Mark McGwire, Oakland A's, hit his first MLB home run. Over his career, he averaged a home run  every 10.61 at bats, the best ratio in baseball history.
Government in 2005
California sued 39 pharmaceutical companies for allegedly inflating prices.
Energy in 2005
Summer heat in Southern California combined with a loss of key transmission lines, forcing power officials to impose rolling blackouts. Nearly 500,000 people were without power for an hour at a time.
Stefano in 2006
Joseph Stefano, who wrote the screenplay for Alfred Hitchcock's "Psycho," (1960) died in Thousand Oaks at age 84.
Music in 2007
San Francisco hosted the 2nd annual Jug Band Festival at the Golden Gate Park at the same time the 4th annual Renaissance Fair happened elsewhere in the park.
Energy in 2010
California Energy Commission approved the first large scale solar project. Project was built in Kern County, the western edge of the Mojave Desert.
Environment in 2013
Moisture from Tropical Storm Ivo caused flooding in southern California for two days.
August 26
Business in 1875
Depositors anxious about Nevada silver mining stocks made a run on the Bank of California. The bank failed, ruining William Ralston, who drown himself in San Francisco Bay.
Environment in 1915
Remnants of a tropical cyclone brought around an inch of rain to Riverside.
Chaney in 1930
Lon Chaney, stage and film actor, director and screenwriter, died in Los Angeles at age 47. He was best  known for roles in silent horror films, "The Hunchback of Notre Dame" (1923) and "The Phantom of the Opera" (1925).
Crime in 1969
Charles Manson and followers murdered Donald "Shorty" Shea, a Hollywood stuntman, living with them on Spahn Ranch about this time. Manson ordered him killed because he suspected Shorty reported them to the police. Shorty's body was not found until 1977.
Sports in 1973
Mary Boitano,10 years old, won the 6.8-mile Dipsea Race in Marin County. She beat 1,500 runners and was the first woman to win. At age 11, and for 3 years straight, she won the Bay to Breakers race in San Francisco.
Stone in 1989
Irving Stone, writer born in San Francisco, died in Los Angeles at age 86. Men to Match My Mountains (1956) tells the story of the opening of the West,1840–1900.
Crime in 1993
Dorothea Puente was convicted in Monterey of murdering three of her boardinghouse tenants. She was later sentenced to life without parole.
Landmarks in 2001
The San Francisco Board of Supervisors proclaimed City Lights Bookstore as Landmark No. 228. It has been at the center of poetry and literature since the Beatnik era and is most famous for publishing Allen Ginsberg's Howl and Other Poems (1956).
Music in 2007     
The 17th annual Accordion Festival in Cotati, attended by some 5,000 people and 30 bands, closed after 2 days.
Environment in 2007
Remnants of Hurricane Dean make landfall in Santa Barbara area, triggering heavy rains and minor flooding  for 2 days throughout Southern California.
Government in 2008       
Governor Arnold Schwarzenegger signed a measure to place a statewide bullet train measure on the November ballot.
Government in 2008
California Attorney General Jerry Brown said he expected raids on San Francisco Bay Area medical pot clubs that sell for big profits. He issued guidelines on medical marijuana sales and state officials raided a Los Angeles County club.
Fire in 2009   
Station Fire grew into the largest wildfire in Los Angeles County history. Two firefighters died battling the blaze. It burned over 230 square miles of land within the Angeles National Forest, La Canada, Flintridge, La Crescenta, Acton, Soledad Canyon, Pasadena, Glendale and Sierra Madre. It burned 209 structures, including 89 homes.
Fire in 2009
Big Meadow Fire  burned 12 square miles inside Yosemite National Park. Tioga Road closed. The fire wasn't fully contained until September 10. It  started when a controlled burn got out of control, leading people to question the judgment of Park authorities.
Fire in 2013
Rim Fire grew to 150,000 acres on the western edge of Yosemite National Park. The fire began on Aug 17 and now covered over 250 square miles. Officials said it was 20% contained.
August 27
Music in 1861
A German song festival, Deutsche saengerfest, was held in San Francisco.
Fire in 1913
A fire at arcade stables on Folsom St. in San Francisco killed 95 horses.
Environment in 1951
Remnants of a tropical cyclone brought enough rain over a few days to wash out some roads in Southern California.
Allen in 1964
Gracie Allen, radio and television comedian born in San Francisco, died in Los Angeles at age 69. She was best known as the comic partner of George Burns, her husband.
Sports in 1982
Rickey Henderson, Oakland A's outfielder, broke the Major League Baseball record for stolen bases in one season when he stole #119.
Government in 1996
Governor Pete Wilson signed an executive order halting state benefits to illegal immigrants.
Business in 2001
Intel, in Santa Clara, released the 1.9 GHz and 2.0 GHz Pentium 4 processors.
Environment in 2009
Remnants of Tropical Storm Ignacio triggered heavy rains for several days across northern and central California.
August 28
Race relations in 1863
The Koncow Trail of Tears began. All Koncow Maidu were forced from their homeland, rounded up at Bidwell Ranch, near today's Chico, then lead away to Round Valley Reservation in Mendocino County. Any Indians remaining in the area were to be shot. 461 Maidu began the Trail of Tears, 277 survived.
Flight in 1883
John Montgomery made the first manned, controlled flight in the U.S.  His glider, inspired by watching birds, weighed 38 pounds and flew at 15 feet for at least 300 feet at Otay Mesa near San Diego.
Sports in 1982 
The first Gay Olympic Games were held in San Francisco. The games were open to all to participate, without regard to sexual orientation. Competitors came from many countries, including those where homosexuality was illegal.
Turner in 1986 
Tina Turner's star was unveiled in Hollywood. She was one the world's most popular entertainers of the 1960s – 90s. She's been called the "Queen of Rock 'n Roll." She won eight Grammys and sold more concert tickets than any other solo performer in history.
Sports in 1993 
Long Beach defeated Panama in the Little League World Series. The team included future major leaguer Sean Burroughs, who scored in the bottom of the sixth to edge Panama, 3-2 and win the world championship. 
Government in 1995
Governor Pete Wilson formally entered the GOP presidential race.
Crime in 2003
Two pipe bombs exploded at Chiron Corporation. a biotechnology firm in Emeryville. Revolutionary Cells, animal rights radicals took responsibility for the attack.
Benedict in 2006
Ed Benedict, legendary Hollywood animator, died in Auburn. He drew Hanna-Barbera Studios cartoon characters like Fred Flintstone, Huckleberry Hound and Yogi Bear.
MacCready in 2007
Paul MacCready, designer of the Gossamer Albatross, died in Pasadena at age 81. His bicycle powered plane crossed the English Channel in 1979. He founded AeroVironment to monitor air pollution (1971).
Fire in 2009
Governor Arnold Schwarzenegger declared a state of emergency in Los Angeles and Monterey counties due to fires.
Crime in 2010 
A drug task force found 47,800 marijuana plants in an 8-acre cornfield in Atwater. Two men were arrested.
August 29
Ishi in 1911 
Ishi, the last Yahi Indian, walked out of the wilderness into the modern world near Oroville. He was befriended by U.C. Berkeley anthropologists who studied and hired him as a research assistant. Ishi lived for five years in San Francisco. Ishi Wilderness Area in northeastern California, his tribe's ancestral grounds, is named in his memory.
Television in 1953
KHSL TV channel 12 in Chico began broadcasting. It dominates the airwaves in the Central Valley north of Sacramento.
Movies in 1964
Walt Disney released "Mary Poppins" to widespread praise. It received 13 Academy Award nominations and won 5, a record for Walt Disney Studios. It is considered one of the greatest films of all time but P.L. Travers did not like it.

Music in 1965
The Beatles gave a press conference at the Capitol Tower at Hollywood and Vine and were presented them with gold discs for sales of Help!. Afterwards an armored truck drove them to perform at the Hollywood Bowl. 18,000 people attended. One fan gave birth in the car park outside the venue.
Music in 1966
The Beatles played their final public concert in San Francisco. Ringo Starr remembered, "There was a big talk at Candlestick Park that this had got to end. At that San Francisco gig it seemed that this could possibly be the last time, but I never felt 100% certain till we got back to London. John wanted to give up more than the others. He said that he'd had enough."
Salazar in 1970
Ruben Salazar, a 42-year-old Latino journalist for KMEX, was killed by a tear gas canister fired by a Los Angeles County Sheriff's deputy during the National Chicano Moratorium March against the Vietnam War. No evidence established he was killed deliberately. A U.S. postage stamp was issued in his honor (2008).
Crime in 1971
Gunmen burst into the Ingleside Police Station and fired through a hole in a bullet-proof glass window, killing Sergeant John Young and wounding a civilian clerk. In 2007 police charged nine former members of the Black Liberation Army with waging a campaign of "chaos and terror" that left at least three officers dead from 1968-1973.
Sports in 1972
Jim Barr, San Francisco Giants pitcher, retired the first 20 batters he faced, which added to the 21 he retired 6 days earlier for a record 41 in-a-row.
Labor in 1996
Exotic dancers at Lusty Lady Club, a San Francisco North Beach club, joined the Service Employees International Union.
Crime in 2006
Anthony Quintero, 24-year-old Brink's guard, was killed during a robbery by his partner Clifton Wherry Jr. and Dwight Campbell in East Oakland. Campbell shot Quintero. They were arrested, convicted and sentenced to life in prison without parole.
Slow Food in 2008 
The first Slow Food Nation, a 4-day event, opened in San Francisco, attracting over 50,000 people. They envisioned a world in which all people can access and enjoy food that is good for them, good for those who produce it and good for the planet.
Business in 2011
Adult film productions in Los Angeles stopped after a performer tested HIV-positive. A retest by the end of the week indicated no virus and film production continued.
Crime in 2013
California border patrol agents found nearly 18,500 pounds of marijuana, estimated at $14.7 million, in a tractor-trailer at a San Clemente checkpoint.
August 30
Overland Journeys in 1846
The Donner Party reached Redlum Spring. That was the last place for water before crossing the dry Great Salt Lake Desert. They would run out of water in 3 days. They didn't know it would take 5 days to cross the desert.
Bronson in 2003
Charles Bronson, film and television actor, died in Los Angeles at age 81. Most famous as a tough-guy, he was in some 60 films including the "Death Wish" series (1974-1994).
Government in 2006       
California passed the most sweeping controls on carbon dioxide emissions in the U.S. That made California a leader in curbing man-made causes of climate change.
Ford in 2006
Glenn Ford, legendary film actor, died at his home in Beverly Hills at age 91. He played strong, thoughtful leading men in films like in "Gilda" (1946), "The Big Heat" (1953) and "The Blackboard Jungle" (1955).
Crime in 2010
Hewlett-Packard Co., in Palo Alto, agreed to pay $55 million to settle a Justice Department investigation of a kickback scheme.
Yosemite in 2012     
Yosemite National Park closed Curry Village tent cabins following additional cases of hantavirus. Six people were infected, two died. Cabins were infested with deer mice that carry the disease.