July 24
Overland journeys in 1929
The second Trans-American foot race from New York to San Francisco ended after 2½ months. The winner was 60-year-old Harry Abrams, who placed 11th in 1928. He was the first person to run across the continental U.S. twice. 
Ramos in 1935
Mel Ramos, pop artist, was born in Sacramento. He is best known for paintings superheroes and nude women emerging from cornstalks or Chiquita bananas, with candy or in martini glasses.
Television in 1953
KEYT-TV channel 3 in Santa Barbara began broadcasting. During the 1950s, the station ran programming from all four TV networks: ABC, CBS, DuMont, and NBC. Today it is an ABC affiliate.
Radio in 1982
KHJ, in Los Angeles, and KFRC, in San Francisco, became the second and third stereo AM stations. Both began in the 1920s. KFRC no longer operates today but but KHJ broadcasts Spanish language entertainment.
Crime in 1986
A San Francisco Federal jury convicted Jerry Whitworth, U.S. Navy radioman, of spying for Russia. He was sentenced to seven life terms in prison on the espionage convictions, plus 17 years for tax fraud and fined $520,000.
Sports in 1987
Hulda Crooks, 91-year-old mountain climber from California, became the oldest woman to conquer Mount Fuji, Japan's highest peak.
Crime in 2006
Dennis Herrera, San Francisco City Attorney, obtained a civil injunction and $20,000 in penalties against Carlos Romero for his graffiti. This was the first time the city sued a graffiti tagger.
Power in 2006
Thousands of California customers lost power as a scorching heat wave threatened to push the state into a power emergency with more blackouts possible. 
Crime in 2007
Contra Costa County prosecutors announced charges against Diablo Valley College for changing students' transcript grades in exchange for cash.
Business in 2007
Intel Corp., headquartered in Santa Clara, announced the first modulator made from silicon that can encode data onto a beam of light at a rate of 40 billion bits per second (gigabits). Such speeds represented a rate 40 times faster than most corporate data networks.
Government in 2009
California Senate approved a plan to close the state's $26 billion budget deficit, providing hope after weeks of fiscal gloom.
Government in 2009
An Oakland city parking department memo ordered officers to avoid enforcing violations in some wealthy neighborhoods, but continue enforcing violations in the rest of the city.
Government in 2012
Alameda County Board of Supervisors voted 5-0 for the Safe Drug Disposal Ordnance. It required producers of drugs sold or distributed in the county to pay for safe collection and disposal of unused medications
July 25
Missions in 1797
Father Fermin Lausen dedicated Mission de San Miguel Arcángel. The site for California's 16th mission was chosen for the large Salinan Indian population that the priests wanted to evangelize. Today the mission in San Luis Obispo County is a parish church of the Diocese of Monterey.
Accidents in 1850
The clipper ship Frolic, sailing from Hong Kong to San Francisco, wrecked off the Mendocino coast. It carried opium from India to China to trade for silver and merchandise. The crew escaped but the cargo was lost. She carried ornately carved camphor trunks, fine silks, tables with inlaid marble tops, a prefabricated two-room house with oyster-shell windows, gold filigree jewelry, mother-of-pearl gambling pieces, ivory napkin rings and 6,109 bottles of English ale.
Crime in 1853
Joaquin Murrieta, the Californio bandit also known as "Robin Hood of El Dorado," was killed. He was considered a bandit or a Mexican patriot, depending on your point of view.
Crime in 1878
Charles Earl Bowles, English born gentleman bandit known as Black Bart, left poems at the scene of his crimes. He held up Wells Fargo stagecoaches 28 times. The fifth robbery was one mile from Barry Creek Sawmill in Butte County.
Protests in 1896
An estimated 5,000 cyclists gathered in San Francisco to demonstrate for better roads.
London in 1897
Jack London, 17 years old, sailed to join the Klondike Gold Rush. From there he began submitting stories to magazines. The Son of the Wolf, was published in 1900 and The Call of the Wild in 1903.
Fire in 1901
Fire destroyed the Byron Hot Springs Hotel in Byron. A new hotel designed by James and Merritt Reid was built but burned in 1912 and was replaced again by James Reid in 1914.
Fire in 1903
Telegraph Hill Observatory burned and closed. It was known as the "party palace and observation post atop Telegraph Hill" since it opened in 1882. It staged jousting contests to attract customers. But the Observatory was too inaccessible on top of the hill. The building's materials were hauled away for firewood. Today it is the site of Julius' Castle, a landmark restaurant.
Women in 1918
Annette Abbott Adams became the female Assistant Attorney General of the United States. Born in Prattville, she became one of the first female school principals in the state and one of the first women admitted to the California Bar.  
Paris in 1925
Jerry Paris, television actor-director, was born in San Francisco. He is best known as the dentist next door on "The Dick Van Dyke Show" (1961-1966).
Music in 1944
Bing Crosby and the Andrews Sisters recorded Cole Porter's "Don't Fence Me In" in Los Angeles for Decca Records.
Transportation in 1967
Construction began on San Francisco's Muni Metro, a light rail/streetcar system that began in 1912. Today it's the third largest U.S. light rail system, ridden by more than 160,100 people daily.

Movies in 1980
Red Vic repertory Movie House in San Francisco opened at Haight and Belvedere. It moved in 1991 then closed in 2011 after a final birthday screening.
Sports in 1990
Roseanne Barr, comedian, sparked controversy when she sang the "Star-Spangled Banner" off key, grabbed her crotch and spit on the pitcher's mound at Jack Murphy Stadium in San Diego.
Radio in 1991
Howard Stern added KLSX FM-97.1 in Los Angeles to his New York syndicated show. Within 18 months, he dominated markets in both cities, a feat never before accomplished.
Protests in 1997
Some 5,000 bicycle riders in San Francisco defied the approved route for the Critical Mass ride and struck out on their own. Some 250 were arrested for traffic violations. Confrontations between bikers, police and commuters were reported.
Schlesinger in 2003
John Schlesinger, film and stage director and actor, died in Palm Springs at age 77. His films included "Midnight Cowboy" (1969) and "Sunday Bloody Sunday" (1971).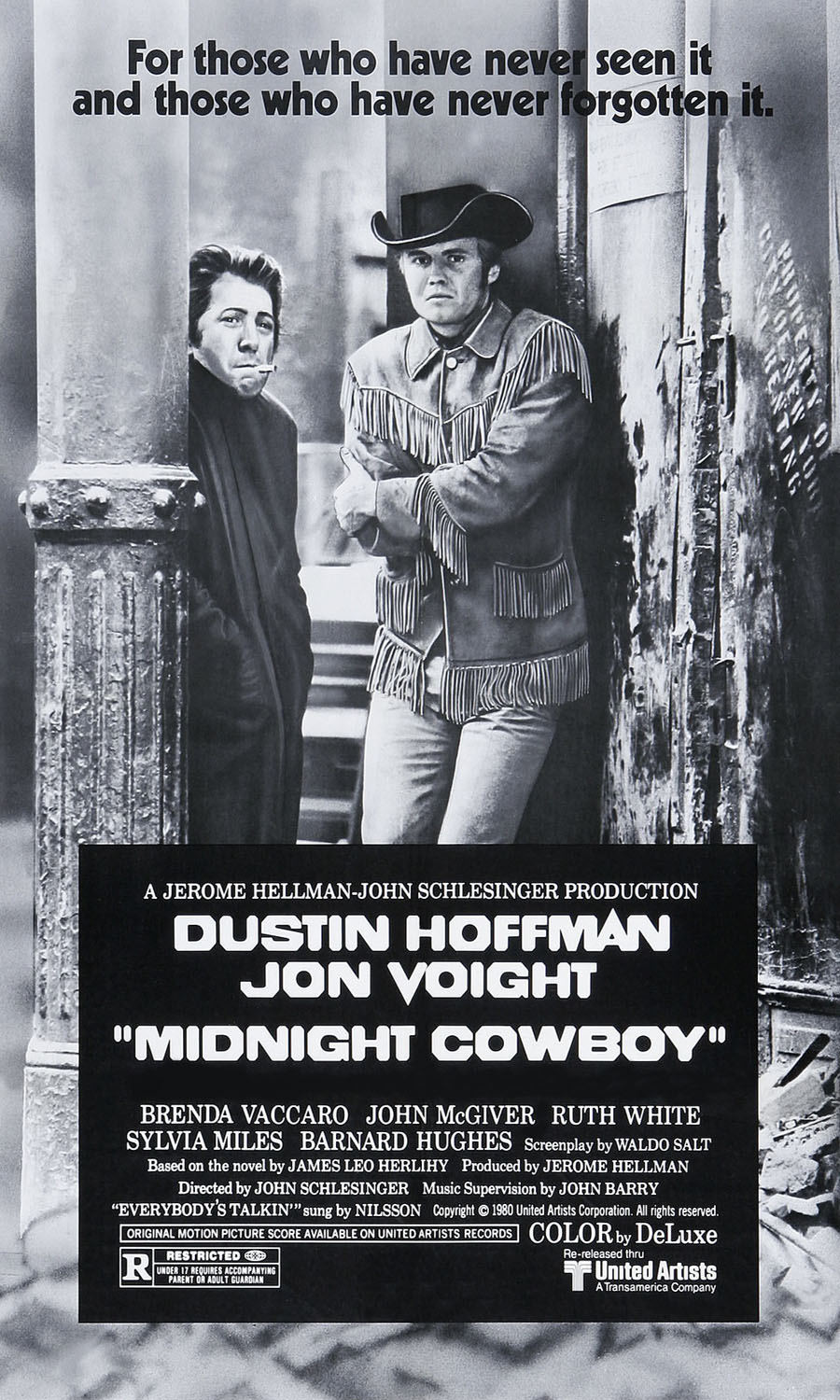 Business in 2005
Intel, in Santa Clara, announced plans to build a $3 billion computer microprocessor fabrication plant in Arizona.
Crime in 2005
Nels Niemi, San Leandro police officer, was shot and killed by Irving Ramirez, a convicted methamphetamine user. He was arrested, convicted and sentenced to die by lethal injection.
Rainey in 2005
Ford Rainey, stage, film and television actor, died in Santa Monica at age 96. He was a familiar face on screen from 1949 until the 1980s, when he appeared in commercials.
Government in 2006
San Francisco Supervisors approved providing health care coverage to the city's some 82,000 uninsured residents.
Business in 2006
Hewlett-Packard, in Palo Alto, signed a $4.5 billion agreement to buy Mercury Interactive Corp., a maker of software for information technology networks.
Crime in 2007
Stockton police arrested 51 alleged gang members and seized $400,000 worth of drugs following a 6-month investigation. Members and affiliates of the Norteno and South Side gangs were arrested.
Accidents in 2007
PG&E electrical breakers in San Francisco caused a power outage that knocked out a number of Web sites.
Environment in 2007
The East Contra Costa County Habitat Conservation Plan was unveiled. It called for $350 million spent over 30 years to preserve 30,000 acres of open space around Mt. Diablo. It also listed some 12,000 acres for new development.
Government in 2008
Governor Arnold Schwarzenegger signed a bill banning trans fat in restaurants and food facilities. California was the first state to do so. 
Burns in 2008
Harriet Burns, film artist and designer, died in Los Angeles at age 79. Hired in 1955, she was a founding source for Walt Disney Imagineering and Disneyland's development. She appears on several episodes of Disney's "Wonderful World of Color," a backstage look at the Walt Disney Company.
Government in 2011
Governor Jerry Brown signed the "Dream Act."allowing illegal immigrants to receive privately funded scholarships for the state's public colleges and universities.
Crime in 2013
Barnaby Jack, a 35-year-old hacker who specialized in finding security flaws, was found dead in San Francisco. He had been due to give a presentation entitled "Implantable Medical Devices: Hacking Humans." Police ruled out foul play.
July 26
Emperor Norton in 1860
Norton I, Emperor of North America and Protector of Mexico, issued a royal proclamation dissolving the United States. San Francisco's celebrated eccentric issued several other royal proclamations, including one commanding that a bridge be built where the Oakland Bay Bridge now stands.
Crime in 1875
Charles Earl Bowles, English born gentleman bandit known as Black Bart, left poems at the scene of his crimes. He held up Wells Fargo stage coaches 28 times. His first was in Calaveras County near Copperopolis.
Movies in 1951
"Alice in Wonderland," Walt Disney's 13th animated film, premiered. It failed commercially and critically at first but has became one of the most popular Disney movies of all time.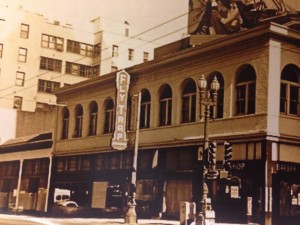 Business in 1963
The Fly Trap in San Francisco, open since 1883, closed to make room for the 43-story Wells Fargo Tower. Today the restaurant is under new management.
Mountain climbing in 1989
Mark Wellman, 29-year-old paraplegic, reached the summit of El Capitan in Yosemite National Park after hauling himself up the granite cliff six inches at a time over nine days.
Sports in 1991
Mark Gardner, Montreal Expo's pitcher, no-hit the Los Angeles Dodgers for 9 innings but lost in the 10th; 1-0.
Business in 2000
Napster Inc., in Los Angeles, was ordered to halt all illegal song swapping over the Internet. 
Business in 2001
Hewlett-Packard, in Palo Alto, announced 6,000 worldwide job cuts and JDS Uniphase, headquartered in Milpitas, announced another 7,000 cuts.
Business in 2002
Texas Pacific Group, in Fort Worth, Texas and San Francisco, agreed to buy Burger King for $2.26 billion.
Government in 2003
People working to oust Governor Gray Davis held a celebration in Sacramento, more than two months before the October 7 election, with his recall on the ballot.
Crime in 2006
Nick-Tomasito Birco, 39-year-old San Francisco police officer, was killed when a van carrying four robbery suspects broadsided his patrol car. 
Business in 2007
Oakland Mayor Ron Dellums brokered negotiations between the locked-out Teamsters' Union and Waste Management following 25 days of uncollected trash.
July 27
Exploration in 1769
Gaspar de Portolà named Santiago Creek. Father Crespi wrote in his diary; "We halted after three leagues' travel near an arroyo of running water, although it was evident that it was diminishing because of the drought, and little by little the waters were being absorbed by the sand. It has willows, grapevines, brambles, and other bushes. It comes down from the mountains, and shows that it must have plenty of water in the rainy season." The campsite was near today's Santiago Creek Wildlife & Watershed Center in Orange County.
Overland journeys in 1846
Donner Party reached Fort Bridger. They rested for four days at the corral and cabins of mountaineer Jim Bridger, a fur trader, where they learned that Hastings, their guide, had left instructions to follow him.
Accidents in 1862
The SS Golden Gate, sailing from San Francisco to Panama City, caught fire and sank off Manzanillo, Mexico. 204 people perished or were missing. Aside from her passengers, she carried $1,400,000 in gold bullion. Today the beach where she sank is called Playa de Oro.
Post offices in 1870
A U.S. Post Office opened in San Jacinto. The city, founded in 1870, was incorporated in 1888, making it one of the oldest in Riverside County. Some 44,000 people live there, according to the 2010 census.
Fairs in 1894
The Midwinter International Exposition opened in San Francisco's Golden Gate Park. It featured an Electric Tower, a Royal Pavilion and an Egyptian-styled building that became the de Young Museum. 
Movies in 1940
Warner Bros. introduced Bugs Bunny in the animated short "A Wild Hare." Elmer Fudd would change a bit, but his voice and look were largely settled.
Crime in 1969 
Gary Hinman, musician and UCLA Ph.D. candidate, was murdered at his home in Topanga Canyon. Bruce Davis, a member of Charles Manson's cult, was convicted for murdering Hinman and stuntman Donald "Shorty" Shea.
Sports in 1982 
Rickey Henderson, Oakland A's, was caught stealing bases three times by the California Angels. Henderson was among the league's top ten base stealers in 21 different seasons.
Crime in 1989
Charles Stevens, age 20, was arrested on an Oakland freeway on-ramp. He was watching police at the wrecked car of his last murder victim. He killed four people and shot at 10 others. 
Sports in 1999
Tony Hawk landed the first 900 on a skateboard (2 1/2 complete revolutions) at the X Games in San Francisco. Hawk launched a sports exhibition and tour, called Boom Boom HuckJam, appeared in films and a video game series. His foundation helps build skateparks in underprivileged areas. 
Environment in 2006
Some 125 people reportedly died in California over 12 days from a heat wave. It killed some 16,000 livestock in the Central Valley as well as 1 million poultry.
Environment in 2006
Trust for Public Land donated 6,845 acres of coastline property north of Santa Cruz to California for public use. 
Business in 2006
Intel, in Santa Clara, introduced microprocessors called Core 2 Duos. They were higher performance and consumed less power.
Government in 2007
San Francisco Mayor Gavin Newsom signed a $6.06 billion spending package, the largest budget in the city's history.
Government in 2010
San Francisco supervisors voted to transform the abandoned Hunters Point Naval Shipyard into a waterfront community.
Business in 2010
Walt Disney Co., in Burbank, bought Playdom Inc. of Mountain View, for $563.2 million. Playdom makes social-networking games.
Martin in 2012
Tony Martin, singer and actor, died in Los Angeles at age 98. He appeared in over 30 films and was married to performer Cyd Charisse for 60 years.
July 28
Exploration in 1769
Gaspar de Portolà named Rio de los Temblores. He was with Father Crespí, 63 leather-jacket soldiers and a 100 mules loaded with provisions, marching north from San Diego to search for Monterey Bay. They named the river, now called the Santa Ana River in Orange County, after experiencing earthquakes.
Transportation in 1849
The Memnon, a clipper ship, anchored  in San Francisco Bay. She later set a speed record of 120 days from New York to San Francisco.
Accidents in 1938
The Hawaii Clipper airplane disappeared between Guam and Manila with six passengers and nine crew. "Flying boat" service from San Francisco to Manila involved about 60 hours of flying time over six days with stops at Hawaii, Midway, Wake Island and Guam. This was the first loss of a trans-Pacific China Clipper.
Sports in 1976
John Odom and Francisco Barrios, Chicago White Sox pitchers, no-hit the Oakland A's, pitching 5 and 4 innings respectively.
Flight in 1976
Eldon Joersz set a world air speed record of 2,194 mph, flying a SR-71A Blackbird 61-7958, from Beale Air Force Base, near Marysville.
Sports in 1984
The Summer Olympics opened in Los Angeles. In response to the American-led boycott of the 1980 Summer Olympics in Moscow, 14 Eastern Bloc countries including the Soviet Union, Cuba and East Germany  boycotted the Los Angeles event.
Sports in 1991
Dennis Martinez, Montreal Expos, pitched a perfect game as they  beat the Los Angeles Dodgers, 2-0.
Accidents in 2005
Stephen McCullagh, 29-year-old assistant scoutmaster from St. Helena, and Ryan Collins, a 13-year-old Boy Scout, were killed by lightning in Sequoia National Park in the Sierra Nevada.
Government in 2009
Governor Arnold Schwarzenegger cut a half billion more from the state budget and signed legislation to wipe out the state's $24 billion deficit. State lawmakers later hired 336 employees, adding about $14.4 million a year to the state payroll.
Government in 2010
Governor Arnold Schwarzenegger, citing a cash crises, furloughed 156,000 state employees, requiring them to take 3 unpaid days a month.
Crime in 2010
Two women were charged with writing $2.6 million in bonus checks to themselves from Autonomy Inc., a software company in San Francisco.
Berg in 2011
Peter Berg, co-founder of the Diggers and founder of the Planet Drum Foundation, died in San Francisco. The Diggers were a group of radical social activists and Improv actors in San Francisco's Haight-Ashbury. (1966-68).
July 29
War in 1846
The U.S. flag was raised at San Diego. Colonel John Fremont led the detachment of Marines and Sailors.
Race relations in 1849
A resolution passed at Rose's Bar on the Yuba River said "that no slave or negro should own claims or even work in the mines."
Religion in 1853
Pope Pius IX established the San Francisco archdiocese.
Education in 1879
University of Southern California was established in Los Angeles. It opened the next year with 53 students and 10 teachers. Today, the university is home to more than 33,000 students and nearly 3,200 full-time faculty
Sports in 1899
The Southern California Golf Association was formed. Five men met in a downtown Los Angeles bank and agreed to form a governing body to preserve and protect the game of golf in Southern California. Today there are more than 400 golf courses in Southern California on which nearly two million Southern Californians play.
Communication in 1914
The first transcontinental phone link, a test call, was made from New York City to San Francisco. The last pole was erected and the line completed on July 27. Commercial service started on January 25, 1915. 
Communication in 1920
The first transcontinental airmail flight left from New York for San Francisco. It stopped in Chicago, Omaha, Cheyenne, Salt Lake City, Reno, San Francisco then returned home through Los Angeles, Tucson, El Paso, Kansas City and Chicago.
Movies in 1928
Walt Disney released "Steamboat Willie." It is considered the debut of Mickey Mouse and Minnie, although both appeared earlier in a test screening of "Plane Crazy." "Steamboat Willie" was Mickey's third film but the first one distributed.
Government in 1999
Governor Gray Davis abandoned the state's effort to preserve Proposition 187, banning schooling and other public benefits for illegal immigrants.
McKibbon in 2005
Al McKibbon, jazz double bassist, died in Los Angeles at age 86. He brought bop, hard bop and Latin jazz to the George Shearing quintet and other groups in the 1940s and '50s.
Snyder in 2007
Tom Snyder, television host, died in San Francisco at age 71. He hosted "The Tomorrow Show" (1973-1982) and his smoke-filled interviews inspired Dan Aykroyd on "Saturday Night Live."
Business in 2008
Mervyn's department store chain, in Hayward, filed for bankruptcy protection. It had 189 stores in 10 states in 2006.
Business in 2011
Yahoo Inc., in Sunnvale, Japan's Softbank Corp. and China's Alibaba Group agreed to launch Alipay, a Web payment service. 
July 30
Exploration in 1769
Gaspar de Portolà reached La Haba, the pass through Puente Hills from La Habra in San Gabriel Valley. He traveled with Father Crespí, 63 leather-jacket soldiers and a 100 mules loaded with provisions, marching north from San Diego to search for Monterey Bay.
Accidents in 1865
Steamboat Brother Jonathan sank off the Crescent City coast, killing 244 passengers. It was the deadliest shipwreck on the U.S. Pacific Coast at the time.

Inventions in 1877
Charlotte Gillard, of San Francisco, patented a child's table tray. "The advantages of my device lie principally in its simplicity and its great durability. It can also be attached to or removed from a table very easily, and will be held rigidly when placed in position."
Crime in 1878
Charles Bowles, English born gentleman bandit known as Black Bart, left poems at the scene of his crimes. He held up Wells Fargo stagecoaches 28 times. The sixth was in Plumas County, five miles from LaPorte.
Indians in 1910
Middletown Indian Rancheria was founded. Around 73 Pomo, Wappo and Lake Miwok Indians live on the 109 acres in Lake County. They own the Twin Pine Casino and Hotel in Middletown.
Movies in 1932
Walt Disney's "Flowers and Trees" premiered. It was the first cartoon short in Technicolor and the first to win an Academy Award.
Sports in 1932
Summer Olympic Games opened in Los Angeles. The U.S. won 41 gold medals. Bill Miller of Stanford won a gold medal in the pole vault when he cleared 14′-1 ¾". Later in the year he set a world record at 14′-1 7/8″. Babe Didriksen of Texas won two track gold medals and a silver.
Sports in 1959
Willie McCovey, San Francisco Giants, batted 4-for-4 In his major league debut. He played 19 seasons for the Giants and three more for the San Diego Padres and Oakland A's.
Crime in 1971
Arthur O'Guinn, San Francisco police officer, was fatally shot while making a traffic stop. 
Sports in 1973
Jim Bibby, Texas Rangers pitcher, no-hit the first-place Oakland A's, 6-0. It was the Rangers' first no-hitter. Reggie Jackson, A's slugger, said about one pitch, "That's the fastest ball I ever saw. Actually I didn't see it. I just heard it." 
Sports in 1996
Tommy Lasoda retired as the Los Angeles Dodgers manager. In 2009, he marked his sixth decade with the Brooklyn / Los Angeles Dodgers organization.
Science in 1998
A panel of scientists advised California that diesel exhaust posed a serious cancer threat.
Business in 2001
Intel, in Santa Clara, introduced the Pentium III-M processor based on .13 micron chip technology.
Sports in 2002
Lisa Leslie, Los Angeles Sparks, became the first woman to dunk a basketball in a WNBA game. 
https://www.youtube.com/watch?v=U7Fyfyt6Uz4
Government in 2008
San Francisco Mayor Gavin Newsom signed into law a $6.5 billion city budget.
Business in 2010
Walt Disney Co., in Burbank, agreed to sell Miramax for more than $660 million.
Crime in 2010
Authorities arrested Patrick Joseph McCabe, a 74-year-old former Catholic priest, in Alameda. He was handed over to Ireland's national police service to face sexual assault charges dating from 1973-1981.
July 31
Overland Journeys in 1846
The Donner Party reached the Hastings Cutoff. James Reed wrote, "Hastings Cutoff is said to be a saving of 350 or 400 miles and a better route. The rest of the Californians went the long route, feeling afraid of Hastings's cutoff. But Mr. Bridger informs me that it is a fine, level road with plenty of water and grass. It is estimated that 700 miles will take us to Captain Sutter's fort, which we hope to make in seven weeks from this day." Tragically, he was wrong.
Transportation in 1846
The sailing ship Brooklyn reached San Francisco from New York with 230 Mormons under the leadership of 26-year-old Samuel Brannan. They were to meet other Latter Day Saints crossing from Illinois.
Crime in 1969 
The Zodiac killer sent a poorly-spelled letter with a portion of a cipher to the San Francisco Chronicle, Examiner and Vallejo Times-Herald, claiming responsibility for the July 5 shootings.
Labor in 1979 
Cesar Chavez began a 12-day march from San Francisco to Salinas to draw attention to the 6-month strike of the United Farm Workers.
Sports in 1984
U.S. men gymnasts won team gold medal at the Los Angeles Summer Olympics. U.S. athletes won 174 gold medals. Synchronized swimming, rhythmic gymnastics and wind surfing debuted as Olympic events.
Sports in 1993
Oakland Athletics traded Rickey Henderson to the Toronto Blue Jays. He played for nine teams, 1979 to 2003, including four times with the A's. He ranked among the sport's top 100 all-time home run hitters and was its all-time leader in base on balls. 
Business in 1995 
Walt Disney Company, in Burbank, purchased Capital Cities-ABC Inc. for $19 billion. The deal included the ESPN sports cable network and made Disney the world's largest media company
Sports in 1997
Oakland A's traded Mark McGwire to the St. Louis Cardinals. That year he hit a record-breaking 62 home runs. McGwire averaged a homer once every 10.61 at bats, the best ratio in baseball history. He later confessed to taking steroids, although they were not banned at that time.
Grey in 2004 
Virginia Grey, film and television actress, died in Los Angeles at age 87. She appeared in over 100 films and 40 television shows.
Environment in 2006 
Governor Arnold Schwarzenegger and British Prime Minister Tony Blair committed to fight global warming, including market-based ways to stem emissions of the gases causing global warming.
Crime in 2006 
Olga Rutterschmidt, age 73, and Helen Golay, age 75, were charged with killing Los Angeles homeless men in hit-and-run car crashes to collect over $2 million in life insurance. Both were convicted of murder and sentenced to spend the rest of their lives in prison.
Business in 2006
SanDisk Corp., in Milpitas, agreed to buy M-Systems Flash Disk Pioneers Ltd. of Israel for $1.56 billion.
Crime in 2007 
Michael Schneider, a 44-year-old real estate broker, pleaded no contest in Santa Clara County to 173 felony counts related to bilking investors out of more than $43 million. He faced as much as 169 years in prison.
Education in 2007
Oakland's University Preparatory Charter Academy closed, leaving over 400 students in the lurch. UPREP students went to top colleges and universities across the U.S. including University of California, Berkeley and Stanford University.

Government in 2008 
Governor Arnold Schwarzenegger ordered thousands of state workers laid off and pay cuts for most other state employees to ease the state's budget gap of $17.2 billion.
Crime in 2008 
Ivan Miranda, age 14, was killed in the San Francisco Excelsior district in a gang motivated attack. Walter Chinchilla-Linar, age 23, and Cesar Alvarado, age 19, alleged members of MS-13, were charged with the murder.
Environment in 2009
California authorities said white striped fruit flies were found in Southern California. That was the first time the Southeast Asian pest was found in the Western Hemisphere. Several thousand traps placed in eastern Los Angeles County found seven flies.
Vidal in 2012 
Gore Vidal, author, writer of novels, essays, screen and stage plays and a public intellectual, died in Hollywood Hills at age 86. He was known for his wit, knowledge and willingness to antagonize what he considered false concepts.
Government in 2013 
A U.S. federal court ruled that football players could sue Electronic Arts, based in Redwood City, over use of their images in video games.
Government in 2013 
Oakland City Council ruled that clubs, spray-paint cans, hammers, sling-shots, fire accelerant and wrenches can no longer be carried during local demonstrations.