Overland trail in 1847
Patrick Breen, traveling with the Donner Party, wrote in his diary: "Mrs Murphy here this morning. Pike's child all but dead. Milt at Murphy's; not able to get out of bed. Keyburg never gets up; says he is not able. John [Breen, Patrick' son] went down to day to bury Mrs Eddy & child. Heard nothing from Graves for 2 or 3 days. Mrs Murphy just now going to Graves. Fine morning. Wind S.E. Froze hard last night. Begins to thaw in the Sun." Milt Elliot died that night. 
Post offices in 1852
A U.S. post office opened in Petaluma, an early agricultural center that provided eggs and other foods to Gold Rush San Francisco.
Agriculture in 1891 
The first commercial shipment of asparagus arrived in San Francisco from Sacramento. Many of the farmers were Chinese and Filipino. 
Restaurants in 1909
Louis's Fashion Restaurant re-opened in San Francisco. It started in 1898 but was destroyed in the 1906 earthquake. The new place became called The Fly Trap because fly paper hung from the ceiling. 
Accidents in 1937        
A United Airlines DC-3 crashed near San Francisco when the co-pilot dropped his microphone. It jammed controls that stopped the pilot from pulling out of the glide. All 11 passengers were killed. 
Farrow in 1945    
Mia Farrow, actress, was born in Los Angeles. She starred in "Rosemary's Baby" (1969) and in several films directed by Woody Allen. 
Hollywood in 1960 
The first movie star plaques were installed in the Hollywood Walk of Fame at it's groundbreaking. 
Accidents in 1960        
The Angelo Petri, the world's largest wine tanker, sank outside the San Francisco Golden Gate carrying 2,383,000 gallons of wine and vegetable oil.  
Hayes in 1969       
Gabby Hayes, actor, died in Burbank at age 84. He played the sidekick to Hopalong Cassidy and later Roy Rogers in Western movies.
Earthquakes in 1971
The San Fernando earthquake, also known as the Sylmar earthquake, struck north of Los Angeles. It lasted only about 12 seconds but 64 people died and damage was around $500 million.
Environment in 1998      
President Bill Clinton declared Ventura and 26 other California counties a federal disaster area after storm damage reached over $275 million.
Sports in 2002       
Rich Gannon, Oakland Raiders quarterback, led the AFC to a 38-30 victory over the NFC in the Pro Bowl.
Business in 2004       
Tower Records Inc., based in Sacramento, filed for bankruptcy protection. The music and entertainment chain was put out of business by large retailers, digital downloading and file sharing.
Business in 2005       
Carly Fiorina was forced out as chief executive of Hewlett-Packard Co., headquartered in Palo Alto. 
Government in 2009     
U.S. Federal judges ordered California to release tens of thousands of inmates in the next three years to stop dangerous overcrowding.
Government in 2010     
California lawmakers called for investigations into Anthem Blue Cross rates hikes of as much as 39% for thousands of policyholders statewide.  
February 10
Overland trail in 1847
Patrick Breen, traveling with the Donner Party, wrote in his diary: "Beautiful morning. Wind W. Froze hard last night. To day thawing in the Sun… J. Denton trying to borrow meat for Graves. Had none to give. They have nothing but hides. All are entirely out of meat but a little we have. Our hides are nearly all eat up. But, with God's help, spring will soon smile upon us."
Gold Rush in 1848
Mariano Vallejo received a letter in Sonoma from John Sutter, explaining gold had been discovered at his lumber mill on the American River. 
Inventions in 1891
 Julia Craig, of San Francisco, patented a child's chair. "My invention relates more particularly to a child's nursery-chair; and its object is to provide a simple mode of construction for articles of this class, which will allow of their folding and reduction to a small package suitable for traveling persons." It appears to be a potty chair but is not identified as such.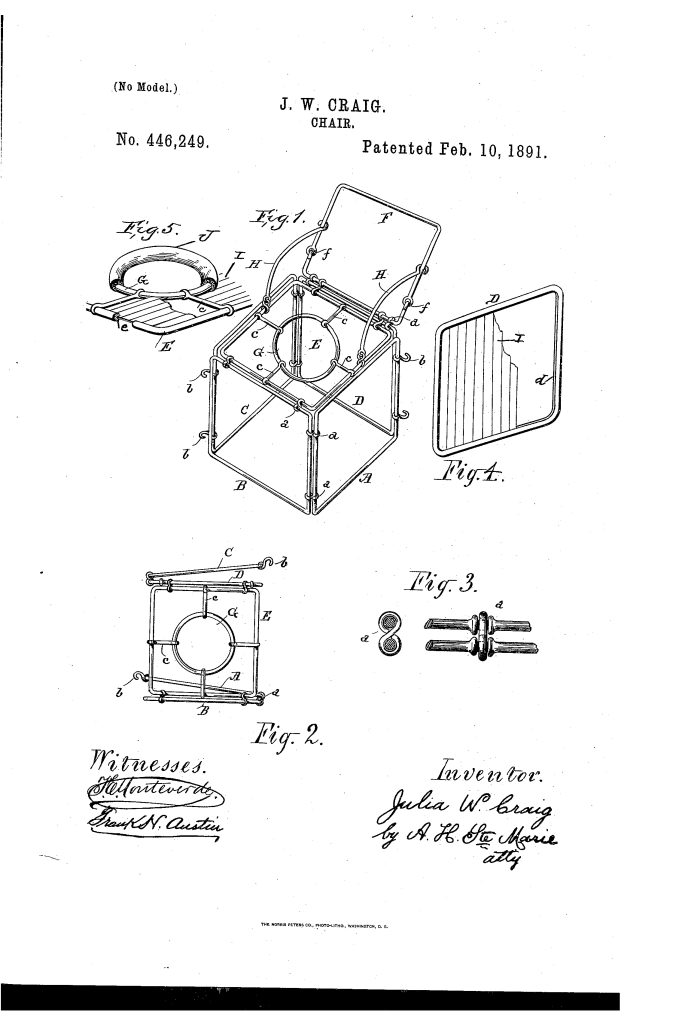 Movies in 1940
Tom & Jerry cartoons, originally short films created by William Hanna and Joseph Barbera, won seven Academy Awards before 1957 and their adaptation to TV.
Spitz in 1950 
Mark Spitz, swimmer who won a record nine gold, silver and bronze Olympic medals in 1968 and 1972, was born in Modesto.
Sports in 1961
The Chargers moved to San Diego after one season in Los Angeles. They began as an American Football League team but joined the National Football League in 1970. They have been to the playoffs 13 times.
Crime in 1984 
Kevin Collins, age 9, was kidnapped from a San Francisco street corner. His picture was one of the first to appear on milk cartons across the country but he was never found.
Crime in 1997 
The jury in O. J. Simpson's civil trial in Santa Monica ordered him to pay $25 million in damages to the families of Nicole Brown Simpson and Ronald Goldman. He was accused of killing them but found not guilt of criminal charges and released. 
Parks in 1997
The National Park Service took over a small section of Santa Cruz Island, one of the Channel Islands. Most of the 60,800 acre island is owned by the Nature Conservancy.
Race relations in 1999 
A Vietnamese shopkeeper in Westminster was attacked, starting a riot when he displayed a poster of Ho Chi Minh in his shop window.
Crime in 2000 
Gil Garcetti, Los Angeles district attorney, said some 100 cases were tainted by planted evidence, false testimony and other police abuses and over 40 people wrongly prosecuted by officers of the LAPD Rampart Division. 
Government in 2006 
The FBI and California attorney general's office announced investigations in the theft of some 200,000 debit card numbers by an international counterfeiting ring.
J Dilla in 2006 
J Dilla, a founding member of hip-hop act Slum Village, died in Los Angeles at age 32.
Shumway in 2006 
Dr. Norman Shumway, who performed the first successful heart transplant in the U.S., died in Palo Alto at age 83.
Accidents in 2013
A helicopter used for a reality TV show crashed in a rural area of northern Los Angeles, killing the three people aboard. 
February 11
Ranchos in 1840
San Bernardo Rancho, a Mexican land grant, was deeded. The 4,379-acre ranch in present day San Luis Obispo County stretched along Little Morro Creek and San Bernardo Creek east of Morro Bay.
Overland trail in 1847
The first rescuers reached Mule Springs, four miles from beyond the snowline. Patrick Breen, traveling with the Donner Party, wrote in his diary: "Fine morning. Wind W. Froze hard last night. Some clouds lying in the E. Looks like thaw. John Denton here last night; very delicate. John & Mrs. Reid went to Graves this morning."
Race relations in 1912 
San Francisco Police Chief White warned the Chinese Consul General and secretaries of the Chinese Six companies that if they did stop violence between the tongs (organizations), he would blockade Chinatown.
Parks in 1933
Death Valley Monument was dedicated. It became a national park in 1994 and is the largest park in the lower 48 states. It is the hottest, driest national park in the U.S. and contains the second-lowest point in the Western Hemisphere. 
San Francisco in 1936 
Pumping began to build Treasure Island in San Francisco Bay.
Flight in 1939 
A Lockheed P-38 Lightning flew from California to New York in record time; 7 hours, 2 minutes. This plane was critical to victory in the Pacific War.
Flight in 1945
A XP-81fighter escort, an experimental turbo-prop flew for the first time at Muroc airbase, renamed Edwards AFB. The program was cancelled after World War II.
Sports in 1966
Willie Mays, San Francisco Giants outfielder, signed his highest contract to date; $130,000 per year.
Environment in 1986
A Pineapple Express weather system from across the Pacific, brought large amounts of rain to northern California and western Nevada. More than 17 inches of rain fell near Lake Tahoe.
Conrad in 1994 
William Conrad, actor, producer and director whose career spanned 50 years in radio, film and television, died in Los Angeles at age 73. He voiced Marshal Matt Dillon for the radio series "Gunsmoke" (1952–1961) and narrated the television adventures of "Rocky and Bullwinkle" (1959–1964) and "The Fugitive" (1963–1967).
Government in 2002  
San Francisco sued PG&E for a $5 billion refund to consumers.
Business in 2007 
Intel, in Santa Clara, introduced a new super-processor at the opening of a conference of chip scientists. The processor would perform over 1 trillion mathematical calculations per second, a teraflop, but commercial use would not be available for five years.
Lantos in 2008 
U.S. Representative Tom Lantos of California died at age 80. He was the only Holocaust survivor to serve in Congress.
Festivals in 2009 
San Francisco officials banned floats, beer and nudity for the 98th annual Bay to Breakers run. Later, they agreed to allow nudity and registered alcohol-free floats.
Electricity in 2009 
BrightSource Energy of Oakland announced plans to sell southern California Edison 1,300 megawatts of electricity from 7 large solar plants planned for the California desert. This was possibly the  largest solar deal to date.
Houston in 2012 
Whitney Houston, singer and actress, died at age 49 at the Beverly Hilton hotel at on the eve of the Grammy Awards in Los Angeles.
February 12
Ranchos in 1844
Cañada de Pogolimi Rancho, a Mexican land grant, was deeded. The 8,781.81-acre ranch in present day Sonoma County, encompassed modern Bloomfield.
Overland trail in 1847
Patrick Breen, traveling with the Donner Party, wrote in his diary: "A warm, thawey morning. Wind S.E. We, hope with the assistance of Almighty God, to be able to live to see bare surface of the earth once more. O God of Mercy, grant it if it be thy holy will. Amen."
Government in 1874
San Benito County and Modoc County were established.
Sports in 1908 
The first round-the-world automobile race began in New York City. It reached San Francisco on March 24.
Accidents in 1935
USS Macon, one of the largest U.S. Navy helium airships, crashed off the coast of Big Sur and sank. Most of the crew were saved. The place it wrecked is a National Historic Place.
Accidents in 1953 
An explosion at the Hercules Powder Co., an explosive powder manufacturing company near Pinole, killed 12 employees.
United Nations in 1945
San Francisco was selected as the site of the United Nations Conference after World War II.
Music in 1963
Buck Owens, country music star, first heard "Act Naturally" but didn't like it. Don Rich, his guitarist, convinced him to record it. He did and it hit the charts in April and made the #1 spot that summer.
Mineo in 1976 
Sal Mineo, actor, was stabbed to death in Los Angeles at age 37 while coming home from a play rehearsal. He was best know for his role in  "Rebel Without a Cause" (1955).
Renoir in 1979
Jean Renoir, legendary French actor and director, died in Beverly Hills at age 85. His body was returned to France.
Sports in 1989
Wayne Gretzky, Los Angeles Kings, set two records; his 45th hat trick and 10th 40+ goal season.
Sports in 1989
Thursday's Child set a speed record, sailing from New York around Cape Horn to San Francisco, breaking an 80 days, 20 hours record set by Flying Cloud in 1854.
Business in 1998 
Intel, in Santa Clara, unveiled its first graphics chip i740. It was a disappointment and withdrawn from the market after a few months. 
Sports in 2000 
Michelle Kwan, born in Torrance, won her third straight U.S. Figure Skating Championships. She won Olympic medals in 1998 and 2002.
Schulz in 2000 
Charles Schulz, creator of Peanuts, died in Santa Rosa, at age 77. It is the most popular and influential comic strip in history.
Government in 2004 
Gavin Newsom, newly elected San Francisco mayor, instructed city clerks to began issuing marriage licenses to same-sex couples. 
Crime in 2004 
Four men connected with Balco, in Burlingame, were charged with running a steroid-distribution ring that provided performance-enhancing drugs to dozens of athletes in the NFL, MLB and track and field.
Toys in 2004 
Mattel, in El Segundo, announced that Barbie would have a new boyfriend named Blaine, an Australian boogie boarder. Barbie's new "Cali Girl" line debuted that summer.
Sports in 2006 
Injured figure skater Michelle Kwan, born in Compton, withdrew from the Turin Olympics. She won Olympic medals in 1998 and 2002.
Homeless in 2007 
Berkeley City Council passed a Public Commons Initiative dealing with issues facing people living on the streets.
Ellenshaw in 2007
Peter Ellenshaw, Walt Disney special effects artist, died in Santa Barbara at age 93. He enabled Mary Poppins to fly and 50 chimney sweeps to dance on London rooftops in 1964.
Crime in 2013 
Christopher Dorner, fugitive ex-Los Angeles police officer sought in three killings, exchanged gunfire with authorities in the San Bernardino Mountains.
Business in 2014
Peter Diamandis, co-founder of the X-PRIZE Foundation, claimed that 50% of U.S. jobs are under threat of being mechanized within 10 years.
February 13
Overland trail in 1847
Patrick Breen, traveling with the Donner Party, wrote in his diary: "Fine morning. Clouded up yesterday evening; snowed a little & continued cloudy all night. Cleared off about day light. Wind about S.W. Mrs Reid has headache. The rest in health."
Gold in 1871
George King discovered the Golden Chariot mine, a bonanza south of Banner that burned in 2002.
Inventions in 1877
Coelia Curtis, of San Francisco, patented an improved undergarment. "My invention relates to the mode of cutting and forming that class of undergarments for female wear in which the waist and drawers form a single garment…"
Miller in 1913 
Joaquin Miller, the "poet of the Sierras," died in Oakland at age 76. He was best known for Life Amongst the Modocs (1873) and for California's first Arbor Day (1886).
Movies in 1932 
"Free Eats," the 112th Our Gang short film, introduced 3-year-old George "Spanky" to the cast of characters.
Carter in 1936 
Charles Joseph Carter, San Francisco-based magician, died at age 61 while on tour in  India.
Accidents in 1950 
During a simulated nuclear attack on San Francisco, an Air Force B-36 crashed near the coast of northern British Columbia. Five of 17 men on board were killed.
Hoaxes in 1961
The Coso artifact was found near Olancha, in Inyo County. The supposedly 500,000-year-old rock found, mysteriously had a modern spark plug inside. It was claimed to be from an ancient advanced civilization, alien visitors or time-travellers from the future who lost it while visiting 1961. But it was a hoax. 
Radio in 1995
Howard Stern's radio show premiered in San Diego on KIOZ 105.3 FM.
Music in 1996
Death Row Records in Los Angeles released Tupac Shakur's forth studio album, 'All Eyez on Me.' It is one of the crowning achievements of 1990s rap music.
Peanuts in 2000
Charles M. Schulz Day was declared to coincide with the last original Peanuts Sunday strip by the Santa Rosa cartoonist.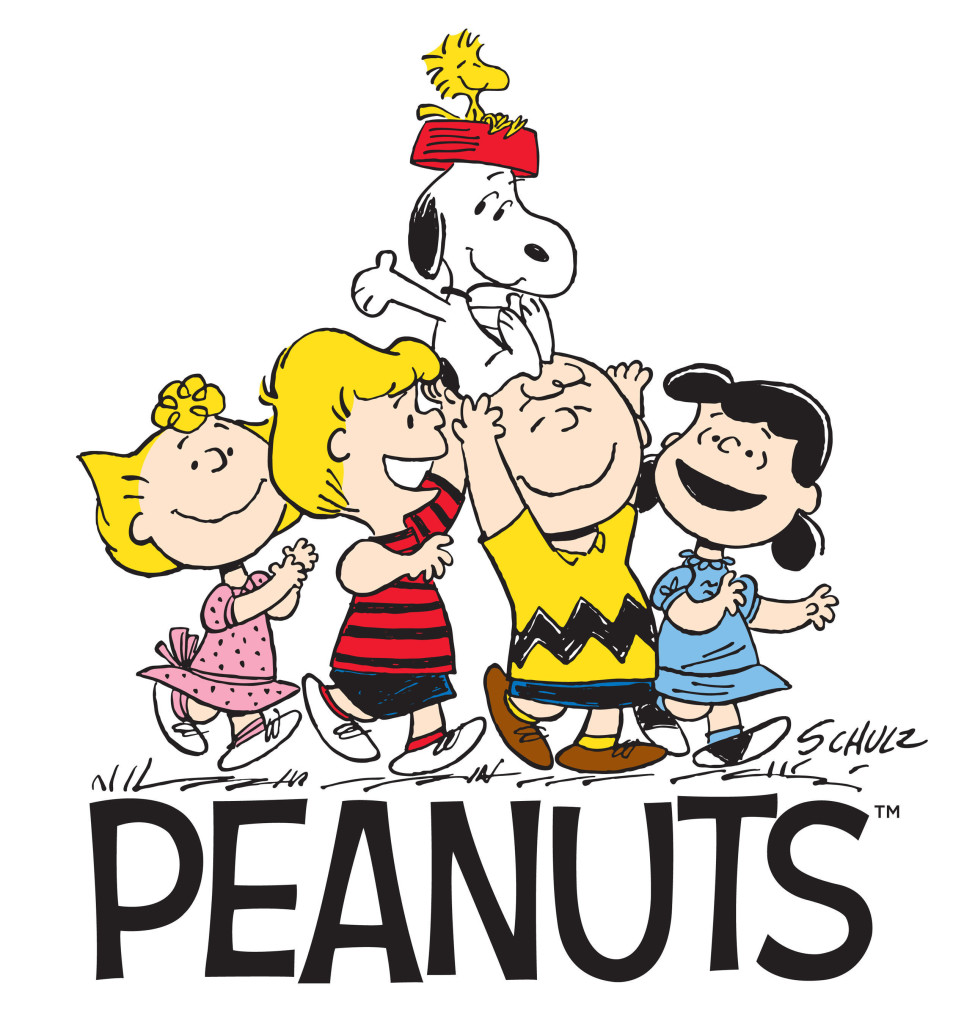 Crime in 2009 
Amber Dubois, age 14, disappeared while on her way to Escondido high school. John Gardner was sentenced to life in prison for attacks on her and Chelsea King. 
Sports in 2010
Mavericks Surf Contest near Half Moon Bay, with a $50,000 prize, was won by Chris Bertish from South Africa. Earlier in the day a series of waves crashed into some of the fans who flocked to a beach to see the action.
February 14
Exploration in 1827
Peter Ogden, explorer and  fur trapper, thought he named Mount Shasta. He wrote in his journal, "There is a mountain… I have named Mt. Sastise." He was wrong. He named what we call Mt. McLoughlin in Oregon.
Exploration in 1844
Exploring the trail to California, John Frémont first saw Lake Tahoe from a peak in the Carson Range to the east. He reached Sutter's Fort in March.
Overland trail in 1847
Patrick Breen, traveling with the Donner Party, wrote in his diary: "Fine morning but cold before the sun got up. Now thawing in the sun. Wind S.E. Ellen Graves here this morning. John Denton not well. Froze hard last night. John & Edwd. buried Milt. this morning in the Snow."
Wildlife refuges in 1872
Lake Merritt, a large tidal lagoon now surrounded by parks and neighborhoods in central Oakland, became a California state bird refuge. It became first official U.S. wildlife refuge on March 18, 1870.
Newspapers in 1878
El Eco de la Patria began publishing in Los Angeles.
Business in 1886
The first successful rail shipment of oranges from Los Angeles traveled to St. Louis on an express train. Some fruit spoiled until ventilated and cold-storage cars were developed. 
Business in 1919 
United Parcel Service opened an office in Oakland, the first outside Seattle. UPS today is the world's largest package delivery company. 
Science in 1961
Scientists at Lawrence Berkeley National Laboratory of the University of California synthesized Lawrencium. It's a radioactive synthetic chemical element with the symbol Lr (formerly Lw) and atomic number 103. 
Government in 1991
Two San Francisco men became the first couple to register as "domestic partners" under a new city ordinance.
Mieth in 1998 
Hansel Mieth, photojournalist, died in Santa Rosa at age 88. She and her husband Otto Hagel photographed California farmlands and labor camps in the Great Depression.
Business in 2005
YouTube.com activated its domain name. Early headquarters were above a Japanese restaurant and pizzeria in San Mateo. Google bought YouTube.com for $1.65 billion in stock in 2006. Today it is the largest video sharing website in the world.
Fieger in 2010 
Doug Fieger, leader of the power pop band The Knack, died in southern California at age 57. He formed The Knack in Los Angeles in 1978 and sang "My Sharona" (1979).
February 15
Exploration in 1769
Gaspar de Portolà's ship, San Antonio, sailed from La Paz, Mexico to explore the Alta California coast for the Spanish king. He founded San Diego and Monterey. 
Overland trail in 1847
Of the first rescuers, three turned back and seven continued toward Donner Lake. Patrick Breen, traveling with the Donner Party, wrote in his diary: "Mrs Graves refused to give Mrs Reid any hides. Put Suitor's pack hides on her shanty. Would not let her have them. Says [that,] if I say it will thaw, it then will not; she is a case."
Forts in 1861
Fort Point, guarding the entrance to San Francisco Bay, was outfitted with 126 cannons at the beginning of the Civil War. Today the massive brick fort below the Golden Gate Bridge is a National Historic Site.
Nataqua in 1863
Nataqua, the short-lived, breakaway California/Nevada territory, ended in a shoot-out between the Plumas County sheriff's posse and pioneers of Susanville.
Post offices in 1902
A U.S. post office reopened in Melones. The town known as Robinsons Ferry and Robinson's is now under the New Melones Lake in Calaveras County. The first post office opened in Robinsons Ferry in 1879 then closed. It reopened in 1902, closed in 1932, reopened in 1933 then closed for good in 1942 when the area was flooded.
Politics in 1909 
Emma Goldman, political anarchist, spoke to large audiences in San Francisco. She lectured on "The Devil Exonerated" and "The Psychology of Violence."
Libraries in 1917
The Main San Francisco Public Library opened, a milestone in the city's recovery from the 1906 Earthquake.
de Young in 1925 
M.H, de Young, co-founder of the San Francisco Chronicle and founder of the De Young Museum, died in San Francisco at age 76.
Movies in 1931 
Universal Studios, in Universal City, released the first Dracula movie, starring Bela Lugosi. 
Business in 1939 
IBM demonstrated an electric typewriter and punch card method of electric accounting at the Palace of Electricity and Communications on Treasure Island.
Movies in 1950 
Walt Disney's "Cinderella," an animated musical fantasy film, debuted. It was Disney's greatest success since "Snow White and the Seven Dwarfs" (1937) and became a much-loved film.
Science in 1954 
The first Bevatron, a particle accelerator went into operation at Lawrence Berkeley National Laboratory.
Sports in 1968  
Les Salvage, of the Anaheim Amigos, scored 10 3-point baskets in a game against the Denver Nuggets.
Sports in 1998 
Dale Eggeling won the Los Angeles Women's Golf Championship. She won three times on the LPGA Tour between 1980 and 1998
Crime in 2006
Los Angeles Police arrested eight people connected to an international car theft ring. Police believed the car thieves, disguised as a charity group, sent money to support Chechyan terrorists.
Government in 2011 
Governor Jerry Brown ordered a hiring freeze across state government to deal with to the state's $25.4 billion budget deficit.
Business in 2013 
Xoom, a San Francisco company that specialized in sending small amounts of money across borders, debuted on Nasdaq at $16 per share and closed at $25.490. 
February 16
Overland trail in 1847
Patrick Breen, traveling with the Donner Party, wrote in his diary: "Commenced to rain yesterday Evening. Turned to Snow during the night & continud until after daylight this morning. It is now sun shine & light showers of hail at times. Wind N.W. by W. We all feel very weakly to day. Snow not getting much less in quantity."
Ione City in 1857
Ione City was renamed. This small Sierra foothills community, originally a supply town to the  gold miners, was previously called Bed Bug, Freeze Out, Hardscrabble. Woosterville,  Jone City,  Jone Valley, and Rickeyville.
Newspapers in 1867
The Guardian newspaper began publishing semi-weekly in San Bernardino and ran until 1876. 
Libraries in 1882
Santa Barbara City Council established the city's first free library and reading room. Odd Fellows donated nearly 3,000 books and Mrs. Mary Page became their first librarian.
Inventions in 1886
Mattie Baker, of San Jose, patented an improved ironing table.
Newspapers in 1900
Chung Sai Yat Po, the first Chinese daily newspaper in the U.S. debuted in San Francisco and ran until 1951.

Public health in 1909
The San Francisco Citizens Health Committee declared the city free of bubonic plague. The plague of 1900–1904 was centered in Chinatown but it spread after the 1906 Earthquake.
Fires in 1951  
A workman's blow torch started a fire in the San Francisco City Hall dome. It burned for an hour and did some $10,000 in damage. 
Crime in 1970    
A homemade bomb exploded outside the San Francisco Police Park Station, killing St. Sgt. Brian McDonnell and injuring eight others. Black Panthers were suspected, but a later investigation suggested it was the work of the Weather Underground.
Sports in 1989 
Orel Hershiser, Los Angeles Dodgers pitcher, signed a $7.9 million 3-year contract.
Sports in 1992
Los Angeles Lakers retired Magic Johnson's #32 uniform. He played 13 seasons, won 3 MVP Awards, made 9 NBA Finals appearances and 12 All-Star games. Today he advocates for HIV/AIDS prevention and safe sex, as well as being a businessman, philanthropist, broadcaster and motivational speaker.
Brown in 1996        
Former Governor Pat Brown, Governor Jerry Brown's father, died in Beverly Hills at age 90.
Accidents in 2000        
An Emory Worldwide DC-8 crashed after lifting off from Sacramento, killing all three crew members. A disconnected part in the control system caused the crash.
Crime in 2011    
Norman Wielsch, commander of the Central Contra Costa Narcotics Enforcement Team, was arrested along with Christopher Butler, owner of a Concord private investigation firm, for allegedly stealing and selling drugs.
Accidents in 2012       
An immigration agent shot and injured another agent and was then killed by a third colleague in a Long Beach federal building.