March 24
Earthquakes in 1806
An earthquake caused extensive damage to the Santa Barbara presidio chapel but did little other damage at the mission. 
Exploration in 1844
John Frémont named Walker Pass after Joseph Walker, mountain man and scout. The mountain pass through the Sierra Nevada connects the San Joaquin Valley with the Mojave Desert.
Transportation in 1860
The clipper ship Andrew Jackson arrived in San Francisco in record time from New York; 89 days.
Monuments in 1934        
The 103-foot Mount Davidson Cross in San Francisco was first lit. President Franklin Roosevelt lit it by an electrical impulse telegraphed from the White House.
Labor in 1998        
Oakland City Council adopted a Jobs and Living Wage Ordnance. Businesses working with the city had to pay workers at least $8 an hour with benefits or $9.25 without benefits. It was the 17th U.S. city to adopt such an ordnance.
Crime in 1999        
Robbers stole $2.3 million from a Loomis armored truck as it traveled between San Francisco and Sacramento. The theft was not reported until May 6. No arrests have been made.
Sports in 2001        
Michelle Kwan, U.S. skater born in Torrance, won her fourth World Figure Skating title. Over her career, she won two Olympic medals, five World and nine U.S. championships.
Yordan in 2003
Philip Yordan, screenwriter, died in San Diego at age 88. He won an Academy Award for "Broken Lance" (1954).
Business in 2005       
A jury ordered Toshiba Corp. to pay Lexar Media, Inc. of Fremont $465 million. It was the largest intellectual property verdict in California history.
Business in 2006        
Google stock traded up 7%, reaching $365.80 per share after news that the Mountain View company would be added to the S&P 500 index.
Rogers in 2007        
Marshall Rogers, graphic artist, died in Fremont. He drew Batman comics with a mix of new detail and dark fantasy in the 1970s.
Science in 2009       
Cepheid of Sunnyvale, a gene-based test developer announced a rapid, diagnostic test for tuberculosis that would be available at reduced cost in developing countries. 
Culp in 2010       
Robert Culp, television actor, died in Los Angeles at age 70. Culp shot to fame thanks to his role in "I Spy" (1965-1968).
Government in 2011        
Governor Jerry Brown signed into law billions of dollars in cuts to state programs and services to help resolve the state's $26.6 billion deficit.
March 25
Exploration in 1776
Juan Bautista de Anza, after leading the first Mexican colonists to Monterey then exploring north to discover San Francisco, turned south and reached San Joseph Cupertino arroyo, now called Stevens Creek.
Newspapers in 1848
The California Star, rival newspaper to The Californian, announced the discovery of gold.
Business in 1851
James Savage opened a Gold Rush trading post that made him so rich, supposedly he rolled a barrel of gold dust through the lobby of a San Francisco hotel. When Indians burned his trading camp on the Merced River, Savage lead a militia after them, which lead to finding Yosemite Valley on March 25, 1851.
Government in 1853
Alameda County was formed from Contra Costa and Santa Clara Counties on the east side of San Francisco Bay. Today it is home to Berkeley, Oakland, Hayward and Fremont.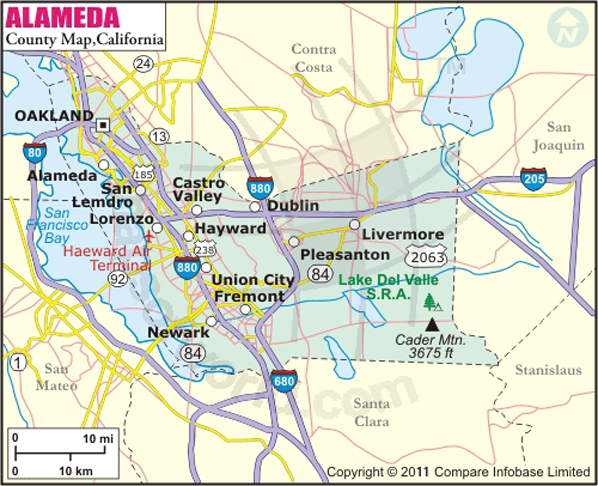 Inventions in 1879
Hanna Israel, of Banta, patented a collapsible parasol.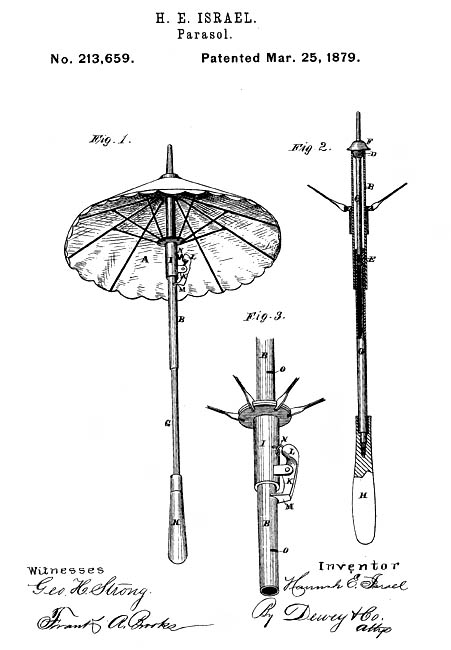 Patriotism in 1949 
Robert Sproul, University of California president, proposed a faculty loyalty oath. The U.C. Board of Regents later voted to require all employees to sign a loyalty oath.
Music in 1963
The Beach Boys' second album, Surfin' USA, was released three months after the release of Surfin' Safari. The title track became the their first big hit in the U.S..
Sports in 1972 
UCLA Bruins beat the Memphis Tigers to win a 6th consecutive NCAA title, 87–66 
Music in 1980
The Dead Kennedys were invited to perform at the Bay Area Music Awards in San Francisco to give the event "New Wave credibility." They played "California Über Alles."
Music in 2006 
An evangelical Christian concert, "Battle Cry for a Generation," drew some 25,000 teens to AT&T Park in San Francisco.
Protests in 2006 
Some 500,000 people rallied in Los Angeles to protest legislation in Congress that would tighten enforcement against undocumented immigrants and erect more walls along the southern border.
Ownes in 2006 
Buck Owens, country singer born in Bakersfield, died in Bakersfield at age 76. The so-called rhinestone cowboy shaped the sound of country music with "Act Naturally" and popularized it on "Hee Haw" (1969 – 1992).
Fleischer in 2006 
Richard Fleischer, film director, died in Woodland Hills at age 90. His films included "20,000 Leagues Under the Sea" (1954) and "Conan the Destroyer" (1984).
Highways in 2013 
People celebrated the opening of the Tom Lantos Tunnels, called the Devil's Slide Tunnels. Opening the Highway 1 tunnels on the San Mateo coast was a victory for motorists and environmentalists.
Business in 2013 
Palace Hotel executives in San Francisco changed their decision, responding to protests, and returned Maxfield Parrish's "Pied Piper of Hamelin" painting to the hotel following its restoration.
Business in 2013 
Yahoo of  Sunnyvale acquired Summly, a British startup, for some $30 million. Summly founder Nick d'Aloisio, age 17, created an iPhone app to summarize articles in 300-400 characters.
March 26
Government in 1825
The constitution of the Mexican Republic was ratified in Monterey, ending the First Mexican Empire. The padres refused to provide a religious ceremony because they knew the Republic would favor the growth of ranchos over supporting the missions. 
Ranchos in 1841
Rancho Santa Ana del Chino was deeded. The 22,193-acre Mexican land grant was in the Chino Hills of present day San Bernardino County. The land was part of the San Gabriel Mission.
Earthquakes in 1872
The Great Lone Pine earthquake struck. It was one of the strongest earthquakes in California history. Of the estimated 250-300 inhabitants of Lone Pine in Inyo County, at least 27 died and many houses were destroyed.
Frost in 1874
Robert Frost, born in San Francisco, son of a journalist, grew up to become one of America's great poets.
Education in 1878
Hastings College of Law was founded in San Francisco. It was named after the first chief justice of the California Supreme Court. The University of California's first law school is the oldest law school on the West Coast.
Wilde in 1882 
Oscar Wilde, Irish poet and playwright, arrived in San Francisco for a series of lectures. 
Transportation in 1895
A law created the job of "Lake Tahoe Wagon Road Commissioner" to maintain the Lake Tahoe Wagon Road. California's first state road stretched to the Nevada state line.
Chandler in 1959 
Raymond Chandler, novelist and screenwriter, died in La Jolla at age 71, He was best known as a mystery writer and for his detective Philip Marlowe, His works included Farewell, My Lovely (1940)  and The Long Goodbye (1953).
Sports in 1973 
The UCLA Bruins defeated the Memphis State Tigers to win a 7th straight NCAA title, 87–66.
Government in 1977 
Rose Bird was sworn in as Chief Justice of California, the first woman to hold that title. She became known for opposition to the death penalty. 
Sports in 1979 
The San Diego Padres and San Francisco Giants announced plans to play exhibition series in Tokyo. The Giant players rejected it.
Halston in 1990 
Roy Halston Frowick, the fashion designer known as Halston, died in San Francisco at age 57. He was known for elegant, minimal cashmere or ultasuede outfits in mid-1970s.
Packard in 1996 
David Packard, co-founder of Hewlett-Packard Co., died.  The David & Lucille Packard Foundation's highest priority is to reduce world-wide population growth.
Labor in 1997 
United Farm Workers Union petitioned the U.S. Environmental Agency for a 4-day period when farmworkers stayed out of strawberry fields after the application of capstan, a cancer causing fungicide.
Suicide in 1997 
Thirty-nine bodies are found in the Heaven's Gate mass suicide.
Energy in 2001 
California state regulators proposed a 40% rate increase to address the state's energy crisis.
Dean in 2004
William Jan Berry died. He and Dean Torrence were pioneers of "surf music," a sound popularized by The Beach Boys. Jan and Dean peaked in 1963 and 1964 with 16 Top 40 hits.
Sterling in 2004 
Jan Sterling, stage, film, and television actress, died in Los Angeles at age 82. She was best known for playing opposite Kirk Douglas in "Ace in the Hole" (1951).
Business in 2007 
Intel Corp. of Sacramento announced plans to build a $2.5 billion chip factory in China for a bigger presence in the Chinese market. It also unveiled a chip with optical connections to increase speed. 
Business in 2009 
Tesla Motors, in San Carlos, unveiled its state-of-the-art five-seat sedan. The Model S was billed as the world's first mass-produced, highway-capable electric car. 
Architecture in 2013 
Henry Doelger's Art Deco / Streamline Modern office in San Francisco became the city's 265th historical landmark.
Architecture in 1970
The Conservatory of Flowers was dedicated as a San Francisco historic landmark. It is also a state and national historic landmark. Built from a demolished 12,000 square feet Victorian greenhouse, it was one of the first buildings in Golden Gate Park and is the oldest wood and glass conservatory in North America.
Sports in 1972 
Wilt Chamberlain lead the Los Angeles Lakes to their first NBA title since moving to L.A. They also set a NBA record by winning 69 of 82 games.
Sports in 1973 
UCLA won their seventh straight NCAA basketball title under coach John Wooden. His teams won ten NCAA national championships in a 12-year period, won 620 games in 27 seasons, had a record winning streak of 88 games and four perfect 30–0 seasons.
March 27
Government in 1850
San Jose, Benicia and San Diego were incorporated in a coordinated effort to establish city governments to make California more American after the Mexican-American War.

Gold in 1850        
Dr. Thadeus Hildreth and his party found a 22-pound gold nugget in Tuolemne County. The place was first named Hildreth's Diggings, then New Camp, then American Camp and finally Columbia. The population soon swelled to 15,000. 
Muir in 1868        
John Muir landed in San Francisco and soon set off on a 300-mile walk to Yosemite Valley with Joseph Chilwell.
Japanese in California in 1869
Japanese colonists, fleeing war at home, landed in San Francisco. They were on their way to Coloma to found the Wakamatsu Tea and Silk Colony, the first Japanese colony in the U.S.. It lasted just two years but remains as a state historic site and is protected by the American River Conservancy.
Inventions in 1883
Mary Merrill of San Francisco patented a portable artist easel.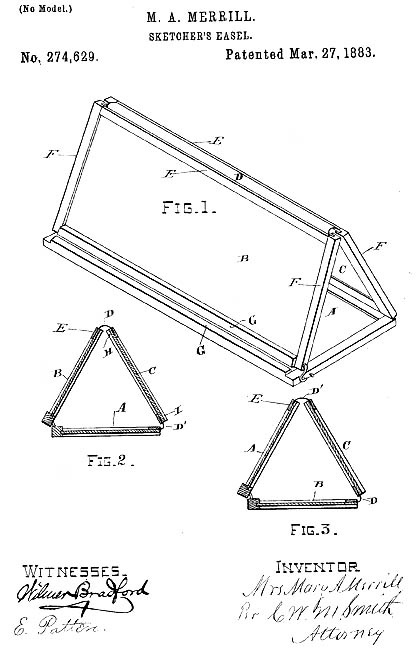 Transportation in 1895
The legislature created a three-person Bureau of Highways to coordinate efforts by counties to build good roads. This began the state highway system. Today Caltrans employs some 22,250 people.

Radio in 1928
KGB-AM in San Diego CA began radio transmissions.

Crime in 1938        
Al Girolo, San Francisco SPCA officer, broke up a cockfight at the back of 1363 Underwood Street in Hunters Point. Seven men were arrested and six roosters rescued.
Race relations in 1961        
The hiring of the first African American milk route driver started a name-calling fight between Mayor George Christopher and Terry Francois, head of the local NAACP, who owned Christopher Dairy Farms. He hired William Garrick to deliver milk to schools and restaurants in South San Francisco. Christopher said Teamsters Local 226 would not let African Americans join the union. 
Amusement Parks in 1986
Disney-MGM broke ground for the Studio Backlot Tour, now one of the the park's most popular attractions.
Crime in 1998        
Dr. Aramais Paronyan, of Burbank, was charged with heading a $13 million Medi-Cal fraud ring from Los Angeles to San Francisco.
Crime in 1998        
Armed robbers in Commerce shot the driver of a Dunbar Security armored car and escaped with $2.94 million in cash.
Government in 2000        
A San Francisco jury ordered Philip Morris and R.J. Reynolds to pay $20 million in punitive damages to Leslie Whiteley, who had lung cancer. It was a rare legal victory by a smoker over the tobacco industry.
Business in 2000        
Cisco Systems of San Jose passed Microsoft as the most valuable company in the world.
Power in 2001        
California regulators approved electricity rate hikes of up to 46 percent.
Protests in 2006        
Many thousands of protesters in California marched to demand legal status for some 12 million illegal immigrants in the U.S.
Curtis in 2006        
Dan Curtis, television producer-director, died in Brentwood at age 78. He was best known for horror films and televisions series, like "Dark Shadows" (1966-1971). 
Government in 2007        
San Francisco banned plastic grocery bags after lobbying from environmentalists and a supermarket trade group. It was the first U.S. city to adopt such a rule.
Business in 2007        
United Commercial Bank of San Francisco became sole owner of the Business Development Bank of Shanghai. It started as China's first foreign-owned bank in 1992.
Crime in 2009        
Sandra Cantu, age 8, went missing from her mobile park home in Tracy.  On April 10 Melissa Huckaby, age 28, a Sunday school teacher, was arrested on suspicion of kidnapping and killing Cantu. 
Government in 2012        
The California Judicial Council voted to kill a $2 billion computer system linking the state's 58 county courts. Over $500 million had been already spent in a launch effort.
Rich in 2012        
Adrienne Rich, poet and essayist, died in Santa Cruz at age 82. She was "one of the most widely read and influential poets of the second half of the 20th century." 
Government in 2013        
The California Department of Toxic Substances Control said a toxic waste dump site near Kettleman City agreed to pay $311,000 in fines for failing to report 72 hazardous materials spills over the last four years.
March 28
Exploration in 1776
Juan Bautista de Anza, Spanish explorer, planted a cross to mark the site of the future San Francisco presidio. He had lead the first colonists to Monterey. Then with Father Pedro Font and 12 others, he found an inland route to the San Francisco Bay. 
Art in 1871
San Francisco Art Association held its first reception. In 1961 it became the San Francisco Art Institute, which grew into the San Francisco Museum of Modern Art.
Business in 1928        
Petaluma farmers shipped 58 carloads of eggs, some 18 million eggs, by train to San Francisco. 
Accidents in 1928        
J.L. Rutledge, Pacific Air Transport pilot, ran out of fuel and parachuted from his plane near Orinda. The plane crashed nearby and he retrieved the mail and delivered it to the Orinda post office.
Tsunami in 1964       
Much of Crescent City  was demolished by a tsunami generated from the 8.6 earthquake that hit Valdez, Alaska, killing 11 people.
Crime in 1978        
Laura Beyerly, age 16, was last seen in the Los Altos school parking lot. In 2006 Colorado police arrested Scott Schultz, a boy friend with whom she had broken up. In 2007 Schultz faced just one year in jail in a plea deal.
James in 2004        
Art James, television game show host died in Palm Springs at age 74. He was best known for shows such as "The Who, What, or Where Game" (1969 – 1974).
Government in 2007        
The California Department of Agriculture quarantined plants to fight the infestation of light brown apple moths. The U.S. Department of Agriculture ordered similar restrictions in May.
March 29
Ranchos in 1844
Rancho Arroyo Chico was deeded, a 22,214-acre Mexican land grant in present day Butte County. John Bidwell later bought the rancho and founded the modern city of Chico in 1860.
Inventions in 1887
Mary Birnbaum of Santa Barbara patented a stove. "The object of my invention is to construct a stove which may be placed in an arch in a partition of a building and arranged to heat two rooms."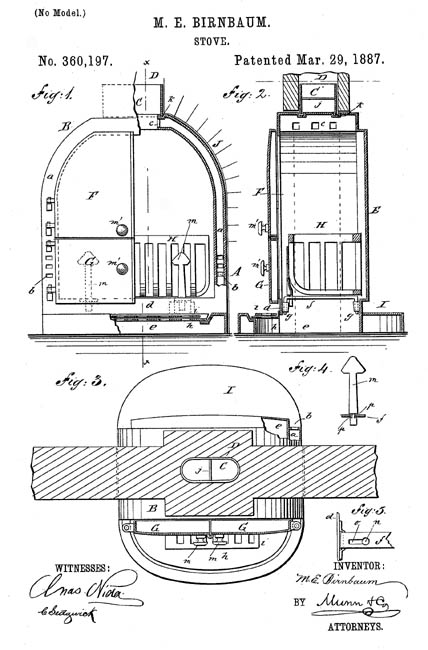 Inventions in 1892
Ada Van Pelt of Oakland patented a house letter box. "My invention relates to certain improvements in letter-boxes which are especially adapted for receiving mail-matter."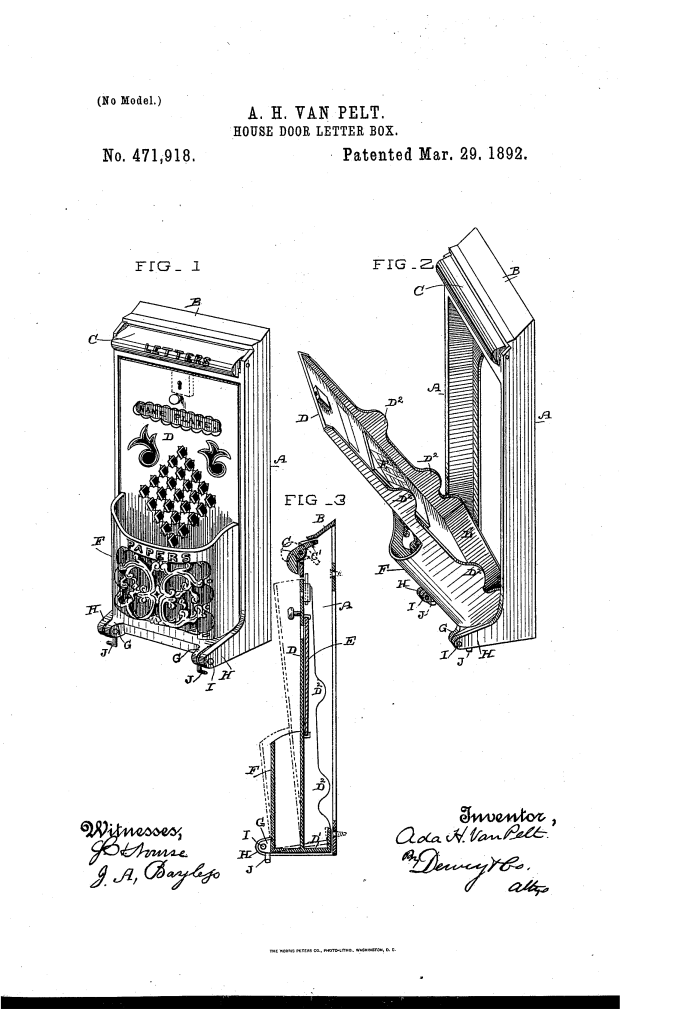 Crime in 1971 
A Los Angeles jury recommended the death penalty for Charles Manson, Leslie Van Houten, Patricia Krenwinkel and Susan Atkins on twenty-seven counts against them.
Sports in 1992 
Viktor Petrenko of Ukraine won the Men's Figure Skating World Championship in Oakland.
Architecture in 2001 
UC Theater, a Berkeley landmark built in 1917, closed after a final midnight screening of "Rocky Horror Picture Show."
Sports in 2003 
Michelle Kwan, born in Torrance, became the third American to win five World Figure Skating Championships, after Dick Button and Carol Heiss.
Accidents in 2003 
A Ford Econoline 3-350 rolled and crashed on I-15 in southern California, killing five women. Their families sued Ford, alleging negligence.
Nixon in 2004 
Margaret McCord Nixon, South-African-born author, died in Venice at age 87. She is best known for The Calling of Katie Makanya (1997), a biography of a woman whose life mirrored her country's transition from colonial rule to the resistance to apartheid.
Cochran in 2005 
Johnnie Cochran Jr., lawyer, died in Los Angeles at age 67. He is best known for helping clear O.J. Simpson during the 1995 murder trial.
Farrell in 2006 
Charles Farrell Myers, the writer known as Henry Farrell, died in Los Angeles at age 85. His thrillers were recast as movies like "Whatever Happened to Baby Jane" (1962) and "Hush…Hush, Sweet Charlotte" (1964).
Crime in 2007 
Johnny Castaneda of Richmond, rising rapper and protégé of Mac Dre, died after being found with gunshot wounds in a Vallejo parking lot.
Crime in 2008 
Philip Ng, age 24, and Ernad Joldic, age 21, were shot and killed in San Francisco. Erick Lopez, an alleged member of MS-13 street gang, was charged with their murder.
Jarre in 2009 
Maurice Jarre, Oscar-winning French composer, died in Malibu at age 84. His film scores included "Lawrence of Arabia" (1962) and "Doctor Zhivago" (1965).
Business in 2012 
Cafe Press Inc. of San Mateo, an online retailer of personalized products, went public with its initial public offering. Stock opened at $19 a share.
Environment in 2012 
Save the Redwood League of San Francisco donated 164 acres in Mendocino County to the InterTribal Sinkyone Wilderness Council made up of local native groups.
Sports in 2013 
Buster Posey, San Francisco Giants catcher, signed a 9-year, $167 million contract, the largest in the team's history.
March 30
Exploration in 1776
Juan Bautista de Anza, Spanish explorer, returning to Mexico after leading the first colonists to Monterey, camped at a place where he measured a redwood tree "five and a half yards around." Today that place is called Palo Alto.
Ranchos in 1857
San Miguel rancho was deeded to Jose de Jesus Noe, last alcalde of Yerba Buena. The 4,443-acre Mexican land grant in present day San Francisco County encompassed the present-day neighborhoods of Noe Valley, the Castro, Glen Park, Diamond Heights and St. Francis Wood.
Post offices in 1893
A U.S. post office opened in Manvel. The Eastern Mojave desert town, originally named Barnwell Siding, was founded in the hope of being the northern end of the Nevada Southern Railway on the Santa Fe main line.
Hammer in 1962
Stanley Kirk Burrell, rapper, dancer, entrepreneur and actor, was born in Oakland. Known as M.C. Hammer, he was famous for songs such as "U Can't Touch This" (1990) and "2 Legit 2 Quit" (1991), flashy dance moves and Hammer pants.
Labor in 1985        
Workers at Colma cemeteries, south of San Francisco, joined striking East Bay graveyard employees.
Bridges in 1990        
Harry Bridges, labor activist, died in San Francisco at age 88. He unionized workers along the San Francisco waterfront and led the International Longshore and Warehouse Union (ILWU), fort 40 years.
Diebenkorn in 1993        
Richard Diebenkorn, artist, died in Berkeley at age 70. He was one of the leading artists of the San Francisco Bay area in the 1950s and 1960s. His "Ocean Park #48" sold for $13.5 million in 2012.
Government in 2010  
San Francisco City sued Rehab Financial Corp. after the company abruptly closed its Huntington Beach office and drained accounts holding city funds. The suit accused the company of misappropriating millions of dollars from San Francisco and other California cities.
Business in 2010 
Chevron Corp. of San Ramon announced the Permanent Court of Arbitration in The Hague ruled in favor of its claim against Ecuador related to past operations of its Texaco unit. The tribunal ruled that Ecuador's courts delayed rulings on a contract dispute and awarded Chevron about $700 million. A separate case over a $27 billion pollution claim remained pending.
Escalante in 2010 
Jaime Escalante, a math teacher in East Los Angeles, died in Roseville at age 79. "Stand and Deliver" (1987) was based on the story of his success teaching math to inner-urban kids.
Business in 2010 
Google Inc. of Mountain View said its mobile services were partially blocked in China for two days. Searches on its Chinese-language site became erratic about a week after the company shut its mainland Chinese portal and rerouted Web searches to a Hong Kong site.
March 31
Missions in 1782
Junipero Serra dedicated Mission Buenaventura and preached on the Resurrection. It was planned to be third of 21 Missions founded by Padre Serra. Instead it was the ninth and last mission founded during his lifetime.

Post offices in 1849 
Colonel John Geary arrived in San Francisco to become its first postmaster.
Inventions in 1874
Ella N. Gaillard, of San Francisco, patented improved sewing needles. "The nature of my invention consists in making a needle of any size, which, instead of an eye for the thread, has a hole bored longitudinally into the head or larger end thereof' to the depth of a quarter of an inch, or thereabout, which said hole is arranged with a screw-thread."
Transportation in 1901
The Coast Line route opened between San Francisco and Los Angeles. It has been called "the most beautiful train in the world" –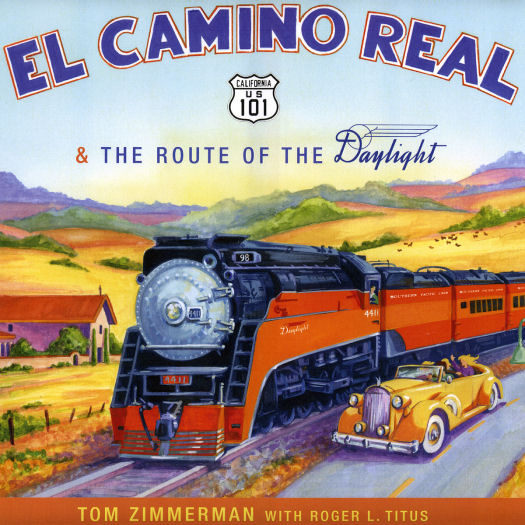 Radio in 1922
KFI-AM was licensed to broadcast in Los Angeles. It was one of the first high-powered, "clear-channel" stations in the U.S..  It became one of the most popular AM radio stations in the country.
Hollywood in 1930 
The Motion Pictures Production Code established strict guidelines on the treatment of sex, crime, religion and violence in film for the next 38 years.
San Francisco in 1941
Construction began for the Union Square Garage in downtown San Francisco.
Labor in 1962 
Cesar Chavez founded the United Farm Workers Union on his birthday.
Transportation in 1963 
Los Angeles ended streetcar service after 90 years. It had the largest trolley system in the world in the 1920s.
Sports in 1975 
The UCLA Bruins beat the Kentucky Wildcats for the NCAA Championship, 92-55. It was coach John Wooden's final game and UCLA's 10th NCAA championship in 12 years.
Accidents in 1982 
An avalanche at Alpine Meadows ski resort killed seven people.
Battleships in 1992 
The USS Missouri, the last active U.S. Navy battleship, was decommissioned in Long Beach. Japan formally surrendered to the U.S. aboard her to end the war in the Pacific. Today she is part of the Pearl Harbor Memorial in Hawaii.
Business in 1998 
StarCraft, a military science fiction real-time strategy video game by Blizzard Entertainment of Irvine was released in South Korea.
Business in 2007
Iceland, a skating rink in Berkeley, closed after 66 years of operation.
Business in 2010 
Google Inc., of Mountain View, announced malicious software had been used to spy on Vietnamese computer users opposed to a controversial bauxite mine. 
Crime in 2011 
Bryan Stow, San Francisco Giants fan, was beaten and left in a coma following a game outside Dodger Stadium. He spent two years in hospitals and rehabilitation. Louie Sanchez and Marvin Norwood pleaded guilty to the attack.
Business in 2013 
Tesla reported that it earned its first quarterly profit after selling more luxury electric cars than forecast.