March 6
Inventions in 1877
Susannah Burton, of San Francisco, patented bird cage awnings. "My invention relates to certain improvements in awnings or shelters, such as are employed to protect birds in cages from wind, rain, and particularly from the sun."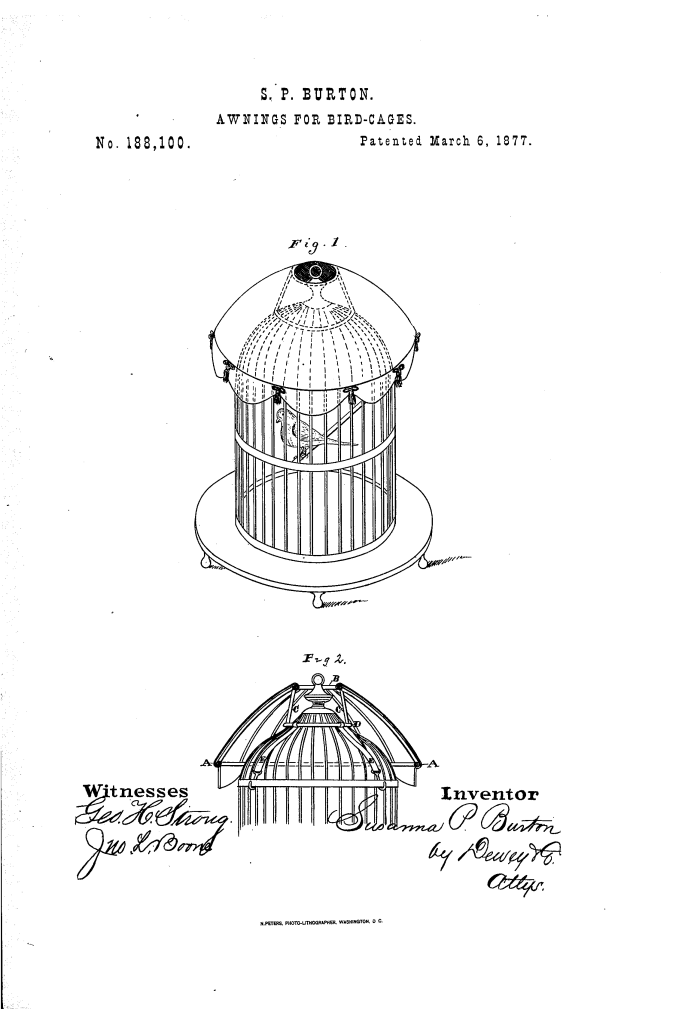 Dance in 1910  
A dance marathon at Puckett's Cotillion Hall in San Francisco ended after six couples broke the world record by dancing for 14 hours and 41 minutes. 
Movies in 1921 
The National Association of Moving Picture Industry announced they would censor U.S. movies.
Solares in 1923
Remembering Maria Solares, born in 1842, remembered as a key source for preserving Chumash customs, culture, religion, and language.

Accidents in 1937 
The tanker ship Frank H. Buck, loaded with oil, sank off the coast of San Francisco. It was visible during low tide from between Point Vista and the Palace of the Legion of Honor.
Protests in 1968 
Moctesuma Esparza, Chicano student organizer and later a film producer, lead the first East Los Angeles high school walkout protesting unequal conditions in Los Angeles high schools.
Flight in 1990
Ed Yielding and Joseph Vida set a transcontinental speed record, flying a SR-71 Blackbird from California to Virginia in 64 minutes, averaging 2,124 mph.
Awards in 1997 
The first Webby Awards ceremony was held in San Francisco. It continues to honor excellence on the Internet across Websites, Mobile, Social, Interactive Advertising and Online Film and Video.
Business in 2000 
Gasoline prices in California reached an average $1.63 per gallon.
Business in 2002 
Federal regulators approved the proposed $22 billion merger of Hewlett-Packard Co., headquartered in Palo Alto, and Compaq Computer Corp.
Government in 2006 
A San Francisco judge ordered University of California to pay over $33.8 million to some 40,000 students, who claimed their fees had been improperly raised.
Crime in 2009 
Annette Yeomans, age 51, was booked at the Vista jail and charged with grand theft and embezzlement. The former bookkeeper for Quality Woodworks, Inc. in San Marcos reportedly embezzled $9.9 million, forcing layoffs. Yeomans bought 400 pairs of shoes that she kept in a closet decorated with a crystal chandelier and a plasma television. 
Accidents in 2013
A lion attacked and killed Dianna Hanson, age 24, a sanctuary worker at Project Survival's Cat Haven in Dunlap.
March 7
Exploration in 1844
John Frémont, explorer, reached Sutter's Fort at the end of his second overland expedition. Two years later, he was involved with the Bear Flag Revolt to free California from Mexico (1846). 
Overland Journeys in 1847
A blizzard struck the Sierra for three days, trapping the rescuers and Donner Party survivors. They huddled around a fire and struggled to keep it burning for two days. After the storm, most of the survivors were too weak to move. James Reed and his companions took three children and left what became called "Starved Camp," where three other people died and were cannibalized.
Newspapers in 1864
Le National, the first French newspaper in California, debuted and continued until 1870.
Alameda in 1872
Alameda incorporated on a 2,200 acre peninsula adjacent to Oakland. 
Prisons in 1938 
San Quentin prison received a gas chamber to replace its gallows for executions.
Music in 1967 
The Doors, from Los Angeles, made their second trip to San Francisco. They played at the Matrix and Avalon clubs. 
Crime in 1981 
An 18-year-old was stabbed to death at Disneyland, the first homicide at the park.
Prisons in 1994 
Timothy Scot, a San Quentin prison officer, shot and killed Mark Adams, an inmate. A federal jury awarded the Adams family $2.3 million based on wrongful death (1998).
Winfield in 2004 
Paul Winfield, actor known for versatility in stage, film and television roles, died in Los Angeles at age 62. He was best known for playing a Louisiana sharecropper during the Great Depression in "Sounder" (1972).
Gale in 2008 
David Gale, mathematician, died in Berkeley at age 87. He was affiliated with the mathematics, economics, and industrial engineering and operations research departments at U.C. Berkeley.
Crime in 2009 
San Francisco Bay Area police completed a two-day sweep, arresting at least 42 people, all alleged member of the so-called "Taliban" gang.
Business in 2012 
Apple, Inc., headquartered in Cupertino, unveiled a third-generation iPad. The most basic model, with wireless connectivity only, went on sale in the U.S. at $499, the same price as the previous models.
March 8
Inventions in 1870
Elizabeth A. Burns, of Meadow Lake, patented an Improvement to roasting ores.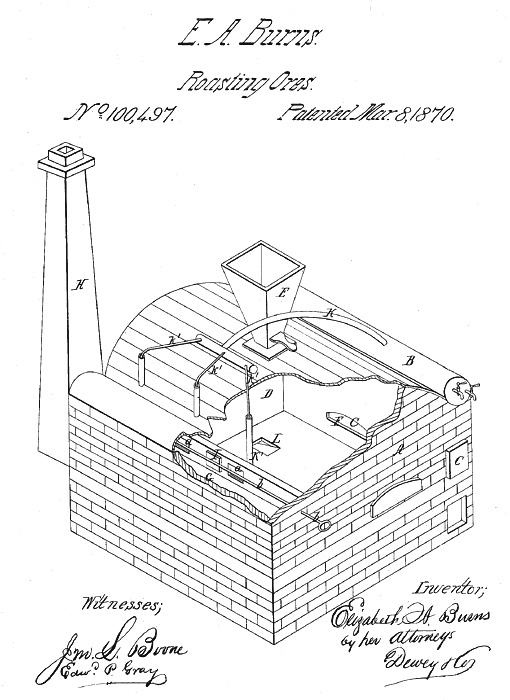 Sports in 1935        
A boxing match between Joe Lewis and Red Barry ended when Barry fell to the mat at San Francisco's Dreamland before some 8,000 fans. Lewis won around $3,650 – Barry got about $1,200.
Space shuttle in 1979 
Shuttle Columbia (OV-102) was transported 38 miles overland from Palmdale to Dryden Flight Research Facility at Edwards Air Force Base.
Labor in 1979        
Cesar Chavez led some 5,000 striking farm workers on a march through the streets of Salinas. 
Crime in 1987 
FBI agents captured Claude Dallas, Jr. The self-styled mountain man killed two game wardens in Idaho. He escaped from prison and eluded capture for nearly a year before being caught in southern California.
Accidents in 1988        
At least three people made off with more than $500,000 after money spilled from a Loomis Armored truck in San Francisco. Louis Lopez of Daly City picked up two bundles containing $40,100 and returned them to the Loomis offices.
Business in 1999        
Intel, in Santa Clara, settled an antitrust suit charge of abusing monopoly power in the computer chip industry.
Crime in 2000        
Fifty-five Oscar statues were stolen from a loading dock in Los Angeles. They were found in a dumpster. Police arrested two men who worked for the trucking company.
Pastorelli  in 2004 
Robert Pastorelli, actor, died in Hollywood Hills at age 49. His last role was with John Travolta in "Be Cool," released in 2005. 
Flamm in 2010 
Jerry Flamm, newspaper reporter, died at Stanford at age 93. His books included Good Life in Hard Times (1977), a look at the Bay Area during the Great Depression, and Hometown San Francisco (1994).
Environment in 2011 
Millions of sardines floated dead in the King Harbor area of Redondo Beach. Experts said a storm chased them toward shore where they died due to a lack of oxygen. They also tested positive for domoic acid, a neurotoxin found in the stomach of fish that fed on plankton during toxic algae blooms.
Crime in 2012 
Donald Atkinson, a retired El Dorado County sheriff's deputy, was arrested for embezzling over $300,000 from his union (2005-2011). He had been president of the El Dorado County Sheriff's Association. Atkinson was sentenced to 5 years in prison.
Gold in 1842
Francisco Lopez found gold at Placerita Canyon, north of the Pueblo de Los Angeles. He woke from a nap under an oak tree then crossed a creek to a grove of trees. He stuck his knife into the ground to dig wild onions and clinging to the onions were chunks of gold.
War in 1846
John Frémont lowered the U.S. flag over Gavilan Peak and retreated to Sutter's Fort after angering Mexican officials who suspected him of wanting to free California from Mexican rule.
Gold Rush in 1848
Isaac Humphrey introduced the first machine to the Gold Rush. But his rocker or cradle was too crude to catch the fine gold particles called gold dust.
Newspapers in 1867
The Red Bluff Sentinel debuted and continued publishing to 1882.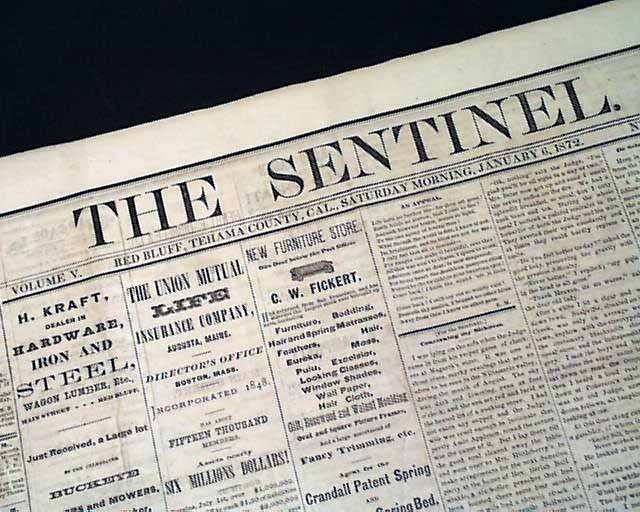 Toys in 1959 
Barbie, made by Mattel in El Segundo, debuted at the American International Toy Fair in New York. Today she is one of the most famous dolls in history. 
Indians in 1964 
Five Lakota Sioux men occupied Alcatraz Island in a peaceful political protest. They demanded the island become a Native American cultural center and university.
Burns in 1996 
George Burns, legendary comedian, died in Beverly Hills weeks after turning 100. His career spanned vaudeville, film, radio and television.
Government in 2006 
Government authorities ordered Michael Jackson to shut down his Neverland Ranch, in Santa Barbara County, and fined the pop star $169,000 for failing to pay his employees or maintain proper insurance.
Business in 2006 
Google, in Mountain View, announced purchase of Upstartle LLC, whose Writely.com service allowed users to create, edit and share documents online.
Accidents in 2008 
Kristy Gough, age 30, and Mat Peterson, age 29, racing cyclists, were killed during a training ride in Cupertino when a deputy sheriff veered into the opposite lane of traffic. Officer James Council, age 27, said he fell asleep at the wheel.
Crime in 2010 
San Francisco officials shut down drug testing at the police crime lab. Deborah Madden, age 60, a technician, was accused of stealing cocaine she was to analyze. 
March 10
Exploration in 1776 
Juan Bautista de Anza and his expedition of Mexican colonists reached Monterey Bay to start a civilian outpost. They traveled for months, covering more than 1,000 miles overland. 
San Francisco in 1847
Stephen Kearny authorized the sale of 444 lots on the east side of San Francisco, some on the beach and others under water.
San Francisco in 1847
Jasper O'Farrell surveyed San Francisco which covered about one and one-half square miles. The city's population was 459.
Earthquakes in 1933
The Long Beach Earthquake caused some $50 million in property damage and killed 120 people. More than 230 school buildings were destroyed or made unsafe, which lead to laws making school buildings earthquake safe.
Torrence in 1940
Dean Torrence, musician, was born in Los Angeles. He became famous as part of Jan and Dean, an early surf music band in the late 1950s and mid '60s.

Water in 1962
A water desalination plant opened at San Diego. Kelp and sea grass clogged the intake, causing operational challenges.
Sports in 1963 
The Syracuse Nationals beat the San Francisco Warriors despite the 70 points scored by Wilt Chamberlain.
Bridges in 1998 
Lloyd Bridges, actor, died in Westwood at age 85. He played in more than 100 movies and starred in the television series "Sea Hunt" (1957-1961).
Religion in 2007 
Some 22,000 evangelical teenagers attended the Battle Cry rally in San Francisco. 
 Jeni in 2007 
Richard Jeni, popular standup comedian, regular guest on the "Tonight Show" and movie actor, died in West Hollywood at age 49.
Haim in 2010 
Corey Haim died in Los Angeles at age 39. He was a teen heartthrob for his roles in "Lucas" (1986) and "The Lost Boys" (1987).
Art in 2012 
A 340 ton granite boulder arrived at the Los Angeles County Museum of Art under the direction of Michael Heizer, earth artist.
March 11
Inventions in 1873
Eliza L. Moore, of San Francisco, patented a couch for child birthing.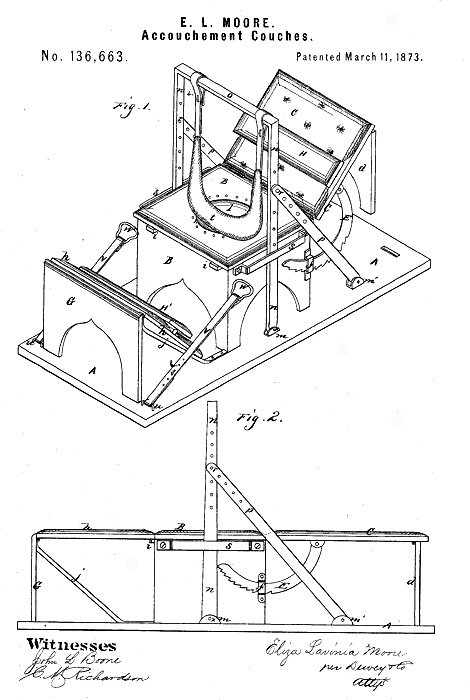 Government in 1889
Orange County was established from Los Angeles County. It had three incorporated cities and a population of about 15,000. Today, there are 34 cities and more than 3,000,000 residents.
Government in 1891
Glenn County was established at the north end of the Central Valley. It produces rice, wheat, hay, almonds, walnuts, corn, oranges, prunes, milk products and livestock.
Government in 1893
Riverside County was established between San Bernardino, San Diego and Madera Counties. Today it is the fourth most populous county in the state.
Environment in 1918
Save the Redwoods League was founded. It protected ancient redwoods from more logging and tourism after the Redwood Highway opened.
Music in 1963
Buck Owens, of Bakersfield, and the Buckaroos released "Act Naturally." It was the #1 song on the charts for four weeks that summer.
Clothing in 1969 
Levi-Strauss started to sell bell-bottom jeans.
Music in 1974 
Rhino Store, in Claremont, gave people $.05 to take home Danny Bonaduce's album. It was the only album by the radio/television personality, comedian, professional wrestler and former child actor on "The Partridge Family" (1970 – 1974).
Indians in 1983
The Cloverdale Rancheria opened. It returned Pomo land in Sonoma County to native ownership.
Sports in 1991
The Raiders, who moved to Los Angeles in 1982, announced their return to Oakland, where they began in 1960.
Sports in 1997 
J. T. Snow, San Francisco Giants first baseman, suffered a fractured eye socket when hit by a pitch.
Environment in 1998 
The David and Lucille Packard Foundation announced a $175 million gift over 5 years to protect the California landscape from over-development.
Crime in 1998 
Efren Saldivar, a respiratory care therapist, claimed to have killed as many as 50 terminally ill patients from 1989 to 1997 at the Glendale Adventist Medical Center. He was eventually sentenced to six life terms in prison plus 15 years to life for attempted murder.
Public health in 2003 
Scientists reported that polybrominated diphenyl ethers (PBDEs), a family of flame retardants, were found in elevated amounts in the breasts of Bay Area women.
Government in 2004 
The California Supreme Court halted gay weddings in San Francisco for at least a few months while it decided whether they are legal.
Government in 2004 
The California Office of Environmental Health Hazzard Assessment raised the action level for reporting perchlorate pollution in drinking water from 4 to 6 parts per billion.
Accidents in 2004 
Four Marines were killed when their UC-35 jet crashed at Air Station Miramar.
Hutton in 2007 
Betty Hutton, stage, film, and television actress, comedian, dancer and singer, died in Palm Springs at age 86. Her films included "Annie Get Your Gun" (1950) and "Somebody Loves Me" (1952).
Governement in 2008 
San Francisco Board of Supervisors passed a law requiring chain restaurants post nutrition information on their menus.
Environment in 2009 
A study reported global warming would cause sea levels to rise nearly five feet along the California coast and threaten San Francisco Bay by 2100. Rising waters could cost the state some $14 billion in safety measures.
Homeless in 2011 
San Francisco police issued warnings to homeless people, enforcing an ordinance that banned sitting or lying on sidewalks during daytime hours.
Environment in 2011 
A tsunami from the earthquake off Japan caused some $17.1 million in damage to the Santa Cruz harbor and $4 million to private boats. Governor Jerry Brown issued an emergency declaration for the harbor. 
Business in 2011 
Apple's iPad2 tablet computer arrived in stores.
Rowland in 2012 
F. Sherwood Rowland, Nobel prize winner in chemistry (1995), died in Newport Beach at age 85. He warned of Earth's thinning ozone layer and crusaded against the use of man-made chemicals that harm the atmosphere.
March 12
Crime in 1911 
Immigration officials rescued six Chinese slave girls in San Francisco, reportedly purchased for $25,000. 
Government in 1853
Humboldt County was established on the north coast. It contains over forty percent of all remaining old growth Coast Redwood forests.
Government in 1995 
President Clinton declared 39 California counties disaster areas after storms and floods battered two-thirds of the state.
Downey in 2001 
Morton Downey Jr., singer, songwriter and abrasive, chain-smoking, pioneer host of "Trash TV" talk shows, died in Los Angeles at age 68.
Government in 2007 
A federal district court in California halted the sale and planting of Monsanto's genetically modified alfalfa, Roundup Ready.
Business in 2007 
New Century Financial Corp., headquartered in Irvine, the largest independent U.S. subprime mortgage lender, announced a halt to financing. This pushed the company closer to bankruptcy, given dwindling cash and $8.4 billion in obligations.
Fires in 2007 
Southern California firefighters faced another day of scorching heat and dry weather. They tried to corral a wind-whipped blaze that damaged two homes amid what was one of the driest years yet.
Government in 2010 
San Francisco mayor Gavin Newsom announced he was running for the office of California lieutenant governor.
Crime in 2012 
Ross Mirkarimi, San Francisco Sheriff pleaded guilty to a misdemeanor charge of false imprisonment in an incident in which he allegedly bruised his wife.
Accidents in 2012 
San Bruno accepted a $70 million payment from Pacific Gas & Electric for suffering caused by the 2010 gas pipeline explosion in a residential neighborhood.
Business in 2012 
The first electric Coda sedan rolled off an assembly line in Benicia. It was largely built in China and priced at $37,250.
March 13
Government in 1846
José Castro, Governor of Alta California, declared John Frémont and his party a band of highwaymen and told him to leave. Castro believed Frémont was encouraging independence from Mexico among American settlers.
Inventions in 1883
Anna Sherman, of Alameda, patented a steam cooker.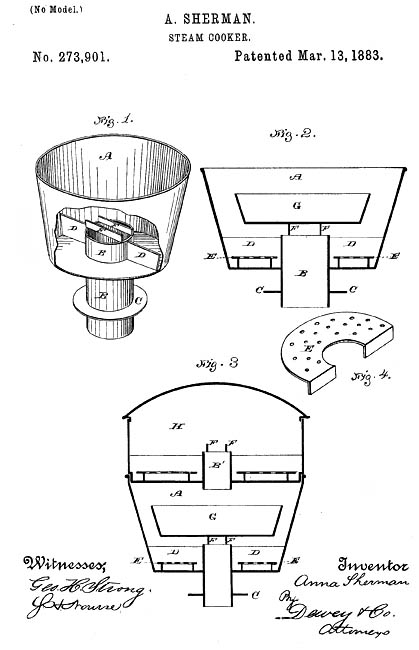 Post offices in 1888
A U.S. post office opened in Orinda Park. The name changed to Orinda post office in 1895. Forbes ranked this Contra Costa County town as the second most friendly in America.
Education in 1897
San Diego State University began as the San Diego Normal School for training elementary school teachers. It had seven faculty and 91 students. Enrollment today is more than 35,000 students.
Accidents in 1928
The St. Francis Dam collapsed, the second-greatest disaster in California history. A 100-foot high wall of water swept 54 miles west to the ocean in 5 1/2 hours. It demolished 1,200 houses, washed out 10 bridges and knocked out power lines. Between 400 and 600 people died, their bodies washed ashore as far south as San Diego.
Coulter in 1936 
William Alexander Coulter, maritime artist, died in Sausalito at age 87. 
Labor in 1970
San Francisco Public Library librarians joined a four-day city employees' strike that ended when Mayor Alioto granted a cost of living increase and agreed to establish a salary-increment plan and recognize collective bargaining rights.
Sports in 1983 
The Birmingham Stallions beat the Oakland Invaders, 20-14, in the first US Football League overtime game.
Crime in 1986 
Ed Balatti, a San Francisco used car dealer, was arrested and charged with fencing everything from TVs to vintage wines. This climaxed an 11-month undercover investigation. Balatti had played on the original San Francisco 49ers football team in 1946-48.
Crime in 1997 
Eddie DeBartolo, owner of the San Francisco 49ers, was awarded a Louisiana casino license one day after paying former Governor Edwin Edwards $400,000 in cash. DeBartolo never received the license, was fined by the NFL, and barred from active control of the 49ers for one year. Governor Edwards went to prison.
Business in 2000 
The Tribune Co., headquartered in Chicago, bought The Los Angeles Times in a $6.5 billion merger with the Times Mirror Co. This ended 119 years of ownership of The Los Angeles Times by the Otis and Chandler families.
Sports in 2004 
Robotic vehicles began a 200-mile road race in the first DARPA Grand Challenge near Barstow. The Pentagon sponsored race ended without a winner, as none of the vehicles traveled farther than 7 miles from the starting line.
Business in 2006 
The McClatchy Co., headquartered in Sacramento, announced a deal to buy Knight Ridder Inc., the second-largest U.S. newspaper publisher, for about $4.5 billion in cash and stock. 
Government in 2009 
The state of California announced a new $8 billion shortfall by July 2010 due to declining tax revenues.
Livingston in 2009 
Alan Livingston, the music executive who created Bozo the Clown and signed the Beatles, died in Beverly Hills at age 91. He came up with the Bozo the Clown character for the 1946 album "Bozo at the Circus," which became a hit and spawned a merchandise industry and the television show featuring the wing-haired clown.
Environment in 2012 
Vance Vredenburg, San Francisco State University biologist, reported the chytrid fungus had spread to nearly 600 frog species and driven some 200 species to extinction. He called it the "worst population crash of animals in history."
Government in 2013 
Ken Salazar, U.S. Interior Secretary, announced plans for two large federal solar projects in the California desert.
Business in 2013 
Silver Spring Networks, headquartered in Redwood City, launched an initial public offering (IPO) on the New York Stock Exchange. The value of Its stock increased from $17 to $22, raising some $4.75 million for the maker of smart meter technology.