November 6
Exploration in 1595
Sebastián Rodríguez Cermeño, Portugese explorer appointed by the Spanish king, anchored at Drakes Bay. He was searching for a safe harbor for Spanish trading ships returning from the Philippines. His ship sank weeks later but the crew of nearly 80 managed to return to Mexico.
Exploration  in 1794
Captain George Vancouver, English explorer, anchored in Monterey Bay. During his 4 1/2 year journey around the world, he visited the capital of Alta California for the third and last time.
Exploration in 1826
Frederick William Beechey, English naval officer and geographer, drew the first charts of San Francisco Bay. He was on a journey to the Bering Strait.
Communication in 1862
The transcontinental telegraph linked New York to San Francisco.
Protests in 1968 
Students at San Francisco State went on strike, led by Black Students Union and Third World Liberation Front members. Police responded after students marched on the Administration Building.
Sports in 1974
Mike Marshall, Los Angeles Dodgers, was the first relief pitcher to win the Cy Young Award.
Sports in 1981
Fernando Valenzuela, Los Angeles Dodgers, became the first rookie to win a Cy Young Award.
Flight in 1983 
Space Shuttle Discovery was transported overland from Palmdale, where it was built, to Vandenberg Air Force Base. It first flew on August 30, 1984.
Flight in 1985 
Space Shuttle Challenger landed at Edwards Air Force Base after a flight of 7 days, 00 hours, 44 minutes, 51 seconds.
Hollywood in 1990
Arsenio Hall got a star on Hollywood's Walk of Fame.
Fires in 1990 
Fire destroyed 20% of the standing sets at Universal Studios. Total damage was estimated at some $50 million. It was started by a security guard with a cigarette lighter in a Brownstone Street alley.
Crime in 2012
Three people were killed in a shooting at Apple Valley Farms, a poultry processing plant in Fresno.
November 7
Ranchos in 1844
Rancho Arrroyo Chico, originally a 22,214-acre Mexican land grant, was deeded. Today Chico is home to Chico State University. Before that it was home to pioneer John Bidwell and the starting point of the Koncow Trail of Tears in which 435 Koncow Maidu were forced to move from their homes and lead away to Round Valley in Mendocino County.

Libraries in 1878
Oakland Free Library opened. It was the second public library in California. 
Jepson in 1946        
Willis Linn Jepson, scholar, teacher and botanical explorer, died in Berkeley at age 79. The pioneer California botanist was born in Vacaville.
Science in 1952
Felix Bloch of Stanford University and E.M. Purcell of Harvard won a Nobel Prize. They were the first to measure the magnetic properties of atomic particles.
Government in 1972
California voters passed Proposition 20. That created the Coastal Commission to regulate construction along the Pacific coast. 
Government in 1972
Voters passed Proposition 17. That made the death penalty part of the state Constitution.
Government in 1978
Voters passed Proposition 7. That expanded the kinds of cases punishable by death.
Art in 1984
A Holocaust memorial was dedicated in San Francisco's Lincoln Park. It included George Segal's sculpture of corpses.
Crime in 1989
Richard Ramirez, convicted of 13 "Night Stalker" murders, was sentenced to death in Los Angeles. His crime spree terrorized people in the Los Angeles and  San Francisco areas from June 1984 until August 1985. 
Public Health in 1991
Magic Johnson, Los Angeles Lakers, announced that he tested positive for the AIDS virus. He retired from basketball to work on combating the disease.

Crime in 1996    
Michael Norton, of Kona Kai Farms in Berkeley, was charged with money laundering and wire fraud. He sold cheap coffee as expensive Hawaiian Kona Coffee.

Sports in 1997
The De La Salle High School football team in Concord, coached by Bob Ladoucer, won a national record 73rd straight game. 
Government in 2006
Jerry Brown was elected California attorney general. He was a former California governor (1975-1983) and Oakland mayor (1999-2007). 
Government in 2006     
Voters passed Proposition 83. That increased sentences for sex offenders and stopped them from living within 2,000 feet of a school or park.
Accidents in 2007     
Cosco Busan, a container ship, ran into the Bay Bridge, gashing its hull and spilling 58,000 gallons of fuel oil into San Francisco Bay.  
November 8
Post Offices in 1849
A U.S. post office opened in Coloma, 36 miles from Sacramento. It was one of the first in California. The town grew around Sutter's Mill where the Gold Rush began.
Transportation in 1869
The Central Pacific Railroad pulling six coaches arrived in Oakland after stopping at Suisun City.
Transportation in 1870
When the Central Pacific Railroad reached a Central Valley station, the plan was to name it after William Ralston. But he refused the honor, so the station was named Modesto, the Spanish word for modesty.
Raitt in 1949
Bonnie Raitt, singer-songwriter and guitar player, was born in Burbank. She won 10 Grammy Awards and Rolling Stone Magazine ranked her among the greatest singers and guitarists of all time.
Accidents in 1957
Romance of the Skies, a Pan American World Airways airplane, crashed in the Pacific Ocean on its way from San Francisco to Hawaii, killing a crew of 6 and 38 passengers. The luxury plane provided meals from Maxim's of Paris, a lounge at the bottom of a spiral staircase and private sleeping compartments for its wealthy travelers. 
Television in 1959
KLYD began broadcasting in the Bakersfield area. It later changed its call letters to KJTV and KPWR before it became KGET. 
Parks in 1965
Whiskeytown National Recreation Area was dedicated. This 203,587 acre park in Shasta County includes the Whiskeytown, Shasta and Trinity units.
Government in 1966
Ronald Reagan defeated Pat Brown, father of Governor Jerry Brown, to become governor of California.
Government in 1977
One hundred and fifty-four candidates ran for seats on the San Francisco Board of Supervisors. Harvey Milk became the first openly gay elected official in the city.
Government in 1983
Dianne Feinstein won her final term as mayor of San Francisco. She became mayor temporarily in 1978 after the assassination of Mayor George Moscone and Harvey Milk by former supervisor Dan White.

Government in 1988
California voters approved Proposition 98. It required at least 40% of the state budget be spent on public schools.
Government in 1988
Voters approved Proposition 89. It let the governor block parole board decisions to release inmates with sentences of up to life in prison.
Sports in 1988 
Arco Arena opened in Sacramento. Later known as Power Balance Pavillion and now Sleep Train Arena, it is home to the Sacramento Kings.

Sports in 1990
Darryl Strawberry, outfielder, signed with the Los Angeles Dodgers. He was one of the most feared sluggers in the game in the 1980s and early 90s, The 6'6″ batter was known for home runs and his intimidating presence in the batter's box.
Government in 1994 
Voters approved Proposition 187. It blocked undocumented immigrants from education, social services and non-emergency health care but was found unconstitutional by the courts.
Bridges in 2003 
The $188 million Carquinez Bridge in Vallejo was dedicated. The new bridge parallels the original bridge built in 1927.
Environment in 2007
California and 14 other states sued the U.S. government to  enforce auto emissions cuts greater than the federal government required.
Unidentified Flying Objects in 2010  
CBS News posted video of an unidentified flying object over southern California that left a large vapor trail. 
Jones in 2010
Derrick Jones was shot and killed by Oakland police officers a block from his hair salon. They mistook a scale he was carrying for a gun. The city agreed to pay $225,000 to settle a suit filed by his parents and daughter (2013).
Government in 2011 
Ed Lee become the first Chinese-American mayor of San Francisco.
November 9
Post Offices in 1848
The first U.S. post office in California opened in San Francisco. At one point, when more than 45,000 undeliverable letters piled up, clerks barricaded themselves inside for protection from the crowd.
Science in 1939
Ernest Lawrence, U.C. Berkeley professor, won a Nobel Prize for his work to develop the cyclotron, a type of particle accelerator.

Ships in 1944
SS Red Oak Victory ship was launched from Richmond. It was named after an Iowa town with the most casualties per capita in World War 2. The ship is now part of the Rosie the Riveter/World War II Home Front National Historical Park in Richmond. 
Spies in 1945
FBI agents staked out George Eltenton's house in Berkeley to watch the suspected Soviet spy. He admitted to trying to obtain secret information about Berkeley's radiation lab but was allowed to move to Britain (1947).
Flight in 1961
The X-15 rocket plane, based at Edwards Air Force Base, flew at a world record speed of 4,093 mph and reached an altitude of over 19 miles.
Sports in 1966 
Oakland Coliseum Arena, also known as Oracle Arena, opened. It has been home to the California Seals, Oakland Oaks, Bay Bombers, Golden State Earthquakes, Oakland Skates and is now home to the Oakland A's and Golden State Warriors.
Music in 1967 
Rolling Stone Magazine debuted in San Francisco. It moved to New York (1977) and still reports on music, popular culture and politics. 
Flight in 1983 
Space shuttle Discovery flew from Vandenberg Air Force Base to Kennedy Space Center for permanent display.
Science in 2002
Allan Chu, a Saratoga High School student, won top honors in a Siemens Westinghouse competition. He presented a new algorithm to compress Internet data.
Sports in 2003 
Shirley Muldowney, car racing champion, ended her 30-year career. She lost in the second round of the Auto Club NHRA Finals at Pomona Raceway.
Ford in 2003
Gordon Onslow Ford, painter, died in Inverness at age 86. He was part of a group of Surrealist artists in Paris in the 1930s.
Accidents in 2009 
Tahir Sheikh Fakhar, of Hayward, was killed when the truck he was driving went off a new curve in the San Francisco Bay Bridge. 
Business in 2010 
Chevron Corporation, in San Ramon, announced it would buy Atlas Energy for $4.3 billion. That gave it a big stake in fracking natural gas from shale formations.
Business in 2010
Activision, headquartered in Santa Monica, released Call of Duty: Black Ops. It earned a record $360 million in the first 24 hours of sales, $650 million in the first five days.
Protests in 2011
Seven people were arrested in Berkeley as police broke up an Occupy Wall Street style camp students were building on campus.
November 10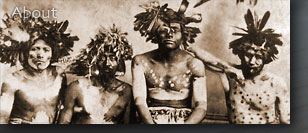 Exploration in 1602
Sebastian Vizcaino, Portuguese explorer for the Spanish king, anchored in San Diego Bay. One hundred Kumeyaay warriors armed with bows and arrows met him when he landed.
Exploration in  1793
British Captain George Vancouver reached Santa Barbara. He was on a voyage of exploration and  diplomacy around the world. Vancouver noted an oil slick on the ocean off the coast.
San Francisco in 1849
The Collector of the Port in San Francisco reported that 697 ships arrived since April 1, 1849; 401 were American and 296 were from other countries.
Government in 1940
Walt Disney began serving as an informer for the Los Angeles office of the FBI. His job was to report information on Hollywood political "subversives."
Technology in 1951
Direct-dial, coast-to-coast telephone service began when Mayor Leslie Denning of Englewood, New Jersey called the mayor of Alameda.
Cocktails in 1952
Stan Delaplane, San Francisco travel writer, introduced Irish coffee to America at the Buena Vista Cafe. The bar often serves more than 2,000 Irish coffees a day.
Sports in 1957
A record NFL crowd of 102,368 fans watched the San Francisco 49ers play the Los Angeles Rams in Los Angeles.
Government in 1960
President-elect John Kennedy named Pierre Salinger, former San Francisco Chronicle reporter, to be White House Press Secretary and Andrew Hatcher, an African American former editor of the San Francisco Sun Reporter, as associate press secretary.
Crime in 1969
The San Francisco Chronicle received a letter from the Zodiac killer containing detailed plans for a "death machine" to blow up a school bus.
Parks in 1978
The Santa Monica Mountains National Recreation Area was established.
Sports in 1984
The first Breeders' Cup World Championship took place at Hollywood Park Racetrack. It was created as a year-end championship for North American Thoroughbred racing.
Crime in 1998
San Francisco police arrested Joshua Rudiger of Oakland for throat-slashing attacks in the city. He claimed to be a 2,000-year-old vampire.
Economics in 1999
The California Budget Project reported that raising a family in the Bay Area cost $53,736. The Bay Area per-capita income was $38,300 and the federal poverty level was $16,700.
Palance in 2006
Jack Palance, film and television actor, died in Montecito at age 87. He appeared in some 100 films and was best known for macho roles like in  "Sudden Fear" (1952) and "Shane" (1953).
November 11
Ranchos in 1842
Rancho Corte Madera de Novato, an 8,879-acre, was deeded. That's where Novato in Marin County got its name.
Museums in 1924
The California Palace of the Legion of Honor was dedicated in San Francisco. Its contains more than 6,000 years of ancient and European art.  Lincoln Highway, America's first transcontinental highway, ends there.
Radio in 1928
KXO-AM in El Centro began radio broadcasting. It is one of the oldest stations in the region, heard from Palm Springs to Tucson, Arizona.
Sports in 1959
Seals Stadium in San Francisco, built during the Great Depression for minor league baseball, was demolished when Candlestick Park was built.
Sports in 1981
Fernando Valenzuela, Los Angeles Dodgers, became the first rookie to win a Cy Young Award.
November 12
Dana in 1834
Richard Henry Dana rounded Cape Horn aboard the brig Pilgrim, bound for Alta California to trade for hides and tallow. He wrote about his adventures in Two Years before the Mast (1840).
Transportation in 1936
The San Francisco Bay Bridge opened, which the San Francisco Chronicle said created "the greatest traffic jam in the history of San Francisco." The new span opened in 2013.
Literature in 1936
Eugene O'Neill, play writer, was awarded a Nobel Prize. He lived at Tao House in Danville from 1937 to 1944. Today it is a National Historic Site.
Movies in 1946
Walt Disney's "Song Of South," a live-action/animated musical film, was released featuring Uncle Remus stories. "Zip-a-Dee-Doo-Dah" won the Academy Award for Best Song (1947).
Radio in 1947
KPO-AM in San Francisco changed its call letters to KNBC. Later it became KNBR. The station began broadcasting on April 17, 1922.
Sports in 1958
Warren Harding led a team of rock climbers to complete the first ascent of The Nose on El Capitan in Yosemite Valley. They climbed 2,900 feet up one of the largest granite formations in the world.
Sports in 1966
The Los Angeles Dodgers completed an 18-game tour of Japan with a 9-8-1 record.
Flight in 1981
The Double Eagle V, the first balloon to cross the Pacific ocean, landed in Mendocino. It launched from Japan on November 10. Rocky Aoki, founder of the Benihana steakhouse, was part of the crew.
Arden in 1990
Eve Arden, actress, died in Beverly Hills at age 82. She performed for over 60 years and is best known as the Rydell High School principal in "Grease 1" and "Grease 2."
Crime in 1997
Jury selection began in Sacramento in the trial of Theodore Kaczynski, known as "the Unabomber." He was a mathematician and a serial murderer.
Brandis in 2003
Jonathan Brandis, actor, committed suicide in Los Angeles.
Environment in 2008
The U.S. Supreme Court lifted restrictions on the Navy's use of sonar in training exercises off the California coast. Environmental groups claimed sonar harms whales.
Gabrielson in 2008
Walter Gabrielson, artist, teacher and writer died in Santa Barbara.
November 13
Exploration in 1542
Juan Rodriguez Cabrillo, Portuguese explorer for the Spanish king, named Cabo de Pinos, now known as Point Reyes. He searching for a safe harbor for Spanish galleons returning from the Philippines.
Government in 1849
California's constitution, one of the longest in the world, was adopted before it become a U.S. state. The constitution was written at Colton Hall, which also housed a school house and a jail.
Post Offices in 1882
Dunlap post office opened. The small community east of Fresno is named for George Dunlap Moss, a school teacher.
Movies in 1921
"The Sheik," a silent film was released. It made Rudolph Valentino a star.
Movies in 1940
Walt Disney released "Fantasia," an animated musical film and the first commercial film with stereo sound. It lost money at first but became one of the highest-grossing film of all time in the U.S.
Sports in 1973
Reggie Jackson, Oakland A's, won the American League MVP Award.
Sports in 1974
Steve Garvey, Los Angeles Dodgers, won the National League MVP Award.
Sports in 1990
Bob Welch, Oakland A's, won the American League Cy Young Award.
Sports in 1996
Ken Caminiti, San Diego Padres, won the National League MVP Award.
Fires in 2008
The Montecito Tea Fire in San Barbara County destroyed 210 homes. It started at a historic building called the "Tea House."