September 22
Politics in 1817
At Fort Ross, on the Sonoma coast, representatives from the Russian-American Company signed a treaty with the Kashaya Pomo, who lived there. Russians needed an outpost south of their Alaska settlements for agriculture and hunting seals.
Crime in 1880
Charles Bowles, English born gentleman bandit known as Black Bart, left poems at the scene of his crimes. He held up Wells Fargo stage coaches 28 times. The 14th was in Jackson County, Oregon three miles from California border.
Sports in 1969
Willie Mays, San Francisco Giants, became the second player to hit 600 home runs. One of baseball's greatest players, his statue stands in front of the Giants Stadium.
Crime in 1975
Sara Jane Moore, in San Francisco, made a second, failed attempt to assassinate President Gerald Ford. Moore and Lynette Fromme, who both tried to kill Ford, are the only women who tried to assassinate a U.S. president.
Transportation in 1982
San Francisco cable cars made a last run before closing for a 20-month, $60 million renovation. The first line began operation since 1873.
Lamour in 1996
Dorothy Lamour, film actress and singer died in North Hollywood at age 81. She was in a series of comedies with Bing Crosby and Bob Hope in the 1940s. She was a popular pinup girl among U.S. servicemen during World War II. 
Business in 2006 
Patricia Dunn, Hewlett-Packard chairman of the board, resigned after the company's investigation of media leaks from their boardroom. She was charged with four felonies but criminal charges against her were dropped. 
Business in 2010
Recurrent Energy, headquarterd in San Francisco, agreed to be purchased by Sharp Corp., Japan's biggest solar panel manufacturer, for some $305 million. "Since 2006, Recurrent Energy has developed and sold more than 520 MW of solar PV projects, won more than 1.1 GW of power purchase agreements, and secured more than $4B of project debt and equity financing."
Protests in 2011
Some 23,000 Sutter Health and Kaiser Permanente nurses went on a one-day strike in northern and central California. They protested benefit cuts and other concessions sought by hospital management.
September 23
Movies in 1912
Mack Sennett released Keystone Cops comedy, "Cohen Collects a Debt." It was filmed at his new studio in Edendale, now part of Echo Park in Los Angeles. His slapstick comedies were known for wild car chases and custard pie fights. 
https://www.youtube.com/watch?v=JVNSQ72wvlc
Television in 1962
"The Jetsons", an animated Hanna-Barbera cartoon series about a Space Age family, premiered. It was the first ABC-TV color program. 
Sports in 2006
Barry Bonds, San Francisco Giants, hit his 734th career home run to break Hank Aaron's National League record. The Giants lost to the Milwaukee Brewers,10-8.
Business in 2008
Google, in Mountain View, and T-Mobile unveiled the T-Mobile G1, the first phone to use Google's Android operating system.
Business in 2009
To support new Tesla electric cars, SolarCity and RaboBank partnered to build recharging stations along Highway 101, from the San Francisco Bay Area to Los Angeles.
September 24
Crime in 1855
Joaquin Murieta's preserved head and Three-Fingered Jack's hand were sold at auction for $36. People called them Mexican outlaws or "Robin Hoods" because of their robberies. The head and hand displayed around the state were said to be cursed. Two owners died mysteriously.

Entertainment in 1865
James Cooke, a circus performer, walked a 150-yard tightrope from San Francisco's Cliff House to Seal Rocks. A year later Rosa Celeste walked the same tightrope walk, round trip. Cliff House sold balcony seats for $1. Another stunt featured Millie Lavelle who held a bit between her teeth connected to a wire cable, then coasted under the wire to Seal Rocks.
Crime in 1871
Three escaped convicts and lawmen shot it out at a lake in Mono County. Today Convict Lake is a popular recreation spot.
Naming in 1892
Mount Lowe, in Los Angeles County, was named for Thaddeus S. C. Lowe. The American Civil War aeronaut, scientist and inventor later opened Mount Lowe Railway in the hills near Altadena.

Sports in 1963
Dodgers clinched their second National League pennant in Los Angeles. Led by pitcher Sandy Koufax, they went 99–63 to win by six games over the St. Louis Cardinals. They swept the New York Yankees to win the 1963 World Series, the first time the Yankees were swept in postseason.
Seuss in 1991
Theodor Seuss Geisel, known as Dr. Seuss, died in La Jolla at age 87. His are among the most loved American children's books; The Cat in the Hat (1957), Green Eggs and Ham (1960), One Fish Two Fish Red Fish Blue Fish (1960), Hop on Pop (1963), and The Lorax (1971).
Government in 2004
California Air Resources Board backed auto emission reductions. It limited greenhouse gas released from new cars, SUVs and pickup trucks sold in California starting in 2009.
Entertainment in 2005
The second Love Parade rolled in San Francisco. It included 24 floats with some 200 DJs. The parade began in Germany (1989) then spread to the U.S., Mexico, Chile, and Israel. Now called LovEvolution, the parade has not been held since 2011 and is looking for a venue.
Bond in 2005
Thomas Ross Bond, actor, died in Northridge at age 79. He began acting in "Our Gang" and "Little Rascals" short films in the early the 1930s. He also played Jimmy Olsen in two "Superman" movies (1948 and 1950).
Protests in 2007 
Union-represented security officers at 14 San Francisco Financial District buildings went on strike. They protested the lack of progress in contract negotiations for three months. 
Government in 2008
Governor Arnold Schwarzenegger signed a bill  that banned driving while text messaging.
Accidents in 2008
During a demolition project at Searles Valley Minerals in San Bernardino County, workers released some 90 pounds of mercury by accident. In a second spill at the site on October 10, another 90 pounds were released.
Business in 2008
Google, in Mountain View, announced a $10 million project to reward five winners in an Internet competition for an idea making the world a better place.
Business in 2008
Oracle, in Redwood City, unveiled a project with Hewlett Packard, headquartered in Palo Alto, for a storage server for data warehousing. They named it the HP Oracle Database Machine.
Norman in 2009
Emile Norman, self-taught artist, died in Monterey at age 91. His work includes sculptures, mosaics, panels, jewelry and other forms. His largest work is the 40-by-46-foot mosaic window for the Nob Hill Masonic Center in San Francisco.
September 25
Parks in 1890
Sequoia National Park, famous for its enormous trees, opened. The southern Sierra Nevada park, east of Visalia, covers 404,063 acres. It includes Mount Whitney, which at 14,505 feet is the highest point in the lower 48 states. It borders Kings Canyon National Park so together they are known as the Sequoia and Kings Canyon National Parks.

Crabtree in 1924
Lotta Crabtree, actress, entertainer and comedian who started performing as a child in the Gold Rush, died. She was one of the wealthiest and most beloved American entertainers of the late 1800s. Crabtree left an estate of some $4 million in a trust to care for veterans, aging actors and animals. Her trust still exists.
Accidents in 1978
A Pacific Southwest Airlines Boeing 727 and a Cessna 172 collided over San Diego, killing 144 people. It was PSA's first accident involving fatalities and the deadliest aircraft disaster in California history. 
Sports in 1979
California Angels won their first American League West pennant with a record of 88 wins and 74 losses. They later lost to the Baltimore Orioles, 3 games to 1.
Sports in 1990
Oakland A's clinched their third straight American League West title, with 103 wins and 59 losses. Rickey Henderson lead the offense, stealing 65 bases and hitting 28 home runs, earning a .325 batting average. That earned him the American League MVP Award.
Protests in 1992
Nearly 50 bicycle riders began to ride up San Francisco's Market Street. The group called Commute Clot grew into Critical Mass, a "monthly protest by cyclists reclaiming the streets." By the end of 2003, Critical Mass events were held in over 300 cities around the world.
Environment in 1997 
Toxaphene, a toxic chemical banned in 1982, was reportedly found in at least one bird in a southern Tulare County canal, where some 1600 western grebes and millions of fish died.
Government in 2007 
California Department of Fish and Game began poisoning Lake Davis in northern Plumas County to rid it of northern pike. 
Protests in 2009
Thousands of students, professors, and workers at U.C. campuses protested deep cuts to public education. They blamed the cuts on how U.C. leaders handled the budget.
Crime in 2009
Garrett Gililland III pleaded not guilty in Sacramento to charges in a $100 million mortgage fraud. He later wrote, "At the ripe old age of 22, a fraudster trained by the best corporate environment for fraud, I built a company modeled after the movie Boiler Room."
Government in 2012
Governor Jerry Brown signed a bill making robotic vehicles legal in the state. California became the third state to legalize self-driving vehicles.
Sports in 2013 
Oracle Team USA defeated Team New Zealand in San Francisco Bay to win the America's Cup, 9-8. It was the longest, fastest and wildest America's Cup ever with one of the greatest comebacks in sports.
September 26
Overland trail in 1846
The Donner Party reached the Humboldt River. They finally rejoined the established trail after an unnecessary 125 mile detour called The Hastings Cutoff. They crossed the desert without enough water, realized they didn't have enough food and sent riders ahead to seek aid.
Mexican American War in 1846
In the Battle of Rancho Chino, near Los Angeles, 50 Californios, captured 24 Americans hiding in an adobe house. The prisoners were marched away to Paredon Blanco, now Boyle Heights.

Chinese Tong War in 1856
Some 2,000 men from rival Chinese tongs, Sam Yap and Yan Woo, battled at Crimea Flat, near today's Chinese Camp. They fought with pitchforks, rakes and mining and farming tools. Guns were not allowed. Four men were killed and many wounded before lawmen ended it.

Telegraph in 1870
The Overland Telegraph from San Francisco connected to Santa Barbara. Los Angeles connected in 1860. San Diego connected with Santa Barbara in 1870.
Strauss 1902
Levi Strauss, founder of the San Francisco company that began making blue jeans in 1853, died in San Francisco at age 73. He never married, so his nephews inherited the business and estate, valued at around $6 million.

Music in 1923
San Francisco Opera opened its first season with "La Boheme." Today it presents some 75 performances of t10 operas and is among the finest U.S. opera companies and an international leader in the art.

Television in 1953
KERO-TV in Bakersfield began broadcasting. "Cousin Herb's Trading Post," a local variety show in the 1950s, featured local musicians, like Buck Owens, who popularized the Bakersfield sound.
Sports in 1959
"Toothpick" Sam Jones, San Francisco Giants, hurled his second no-hitter to beat the St. Louis Cardinals, 4-0. He was the first African American in Major League history to pitch a no-hitter. He led the league in strikeouts and walks in 1955, 1956 and 1958. 
Sports in 1962
Maury Wills, Los Angeles Dodgers, became the first National League player to steal 100 bases. He stole 104 bases all season, setting a new Major League record, beating Ty Cobb's record of 96 in 1915.
Fires in 1970
The Laguna Fire in San Diego County was started by power lines downed during Santa Ana winds in the Laguna Mountains. It burned 175,425 acres, killed eight civilians and destroyed 382 homes. Previously called the Kitchen Creek Fire and the Boulder Oaks Fire, it was the second largest fire in California history at its time.
Crime in 1994
Jury selection began in Los Angeles for the trial of O.J. Simpson, accused of murdering his ex-wife, Nicole Brown Simpson and her friend Ronald  Goldman. More than 200 pro­spect­ive jur­ors reported for duty in what was called "the Trial of the Century."
Crime in 1996
Richard Allen Davis, the killer of 12-year-old Polly Klaas in Sonoma County, was sentenced to death. His crime prompted the "Three strike law" for repeat offenders. 
Business in 1997
Gap Inc., in San Francisco, dressed New York Stock Exchange workers in khakis, the first casual dress day in NYSE history.
Crime in 2001
FBI agents in Vacaville arrested Bryan Douglas Rosenquist, age 39, and Michelle Elaine Serrao, age 41,for embezzling some $12 million from Bank of America.
Business in 2002
Gap Inc, headquartered in San Francisco, six other U.S. firms and 23 manufacturers settled a class-action lawsuit over alleged sweatshop abuses in Saipan. The settlement created a $20 million fund for back wages and a monitoring system.
Business in 2007
Chevron Corp., in San Ramon, announced a $15 billion stock 3-year stock buyback program.
Environment in 2010
Hilmar Cheese Company in Merced County reportedly ruined some 18 wells in and around Hilmar. The plant discharged partially treated effluent around the 27-acre plant for years.
Government in 2012
Governor Jerry Brown signed a bill banning the use of dogs for hunting bears and bobcats.
Crime in 2012
University of California agreed to pay 21 students who university police pepper-sprayed some $30,000 each along with the university chancellor's written apology.
September 27
Alta California in 1821 
Spain and Mexico signed the Treaty of Cordoba, beginning Mexico's control over Alta California. The mission era was ending and the rancho era starting. 
Sports in 1957
The San Francisco Giants rented Seals Stadium, which opened in 1931, until Candlestick was built in 1960.
Sports in 1961
Sandy Koufax set a National League strikeout season record at 269, breaking a 58-year-old record.
Bow in 1965 
Clara Bow, silent film star, died in Culver City at age 60. Called the "It Girl," she appeared in 46 silent films and 11 talkies, Bow was a Roaring Twenties sex symbol. 
Music in 1979
Elton John, sick with flu, collapsed on stage at Hollywood's Universal Amphitheater.
Sports in 1987 
Jan Stephensen, born in Australia, won the Ladies Professional Golf Association, Konica San Jose Golf Classic. She was famous for posing covered by golf balls in a bathtub. 
Sports in 1989
Oakland Athletics won the American League West title. San Francisco Giants won the National League West title. It was the Battle of the Bay. The Loma Prieta Earthquake struck just as Game 3 began.

Business in 1998 
Google, in Mountain View, claimed this date as its birthday. Google.com registered on September 15, 1997. But Google retroactively changed the date when it processed a record-breaking number of pages.
Labor in 2002   
All West Coast ports shut down when Pacific Maritime Association locked out some 10,500 longshoremen in retaliation for work slowdowns. Both sides were frustrated by stalled contract negotiations.
Government in 2002 
U.S. government increased the flow of water from Upper Klamath Lake into Klamath River after the death of some 12,000 salmon in northern California.
Crime in 2007
Four people in Oakland were charged with growing marijuana that Tainted Inc. used in cookies and other packaged foods since 2001.
Fisher in 2009
Donald Fisher, co-founder of the Gap Inc., died in San Francisco at age 81. The Doris and Donald Fisher Collection became one of the world's largest private holdings of late 20th and early 21st century art. Today it is part of the San Francisco Museum of Modern Art.
Environment in 2010     
Downtown Los Angeles recorded a record temperature of 113 degrees.
September 28
Exploration  in 1542
Juan Rodriguez Cabrillo, Spanish explorer searching for the Strait of Anian, known as the Northwest Passage, found San Diego Bay.  He was the first European to navigate California's coast.

Indians in 1781
San Diego Mission recorded Pala Rancheria. Today Cupa Cultural Center maintains traditional cultural practices, like the Cupa Days celebration.
Ranchos in 1838
Rancho Jurupa was deeded to Juan Bandini. It covered some 31,000 acres, including much of present day Jurupa Valley and downtown Riverside.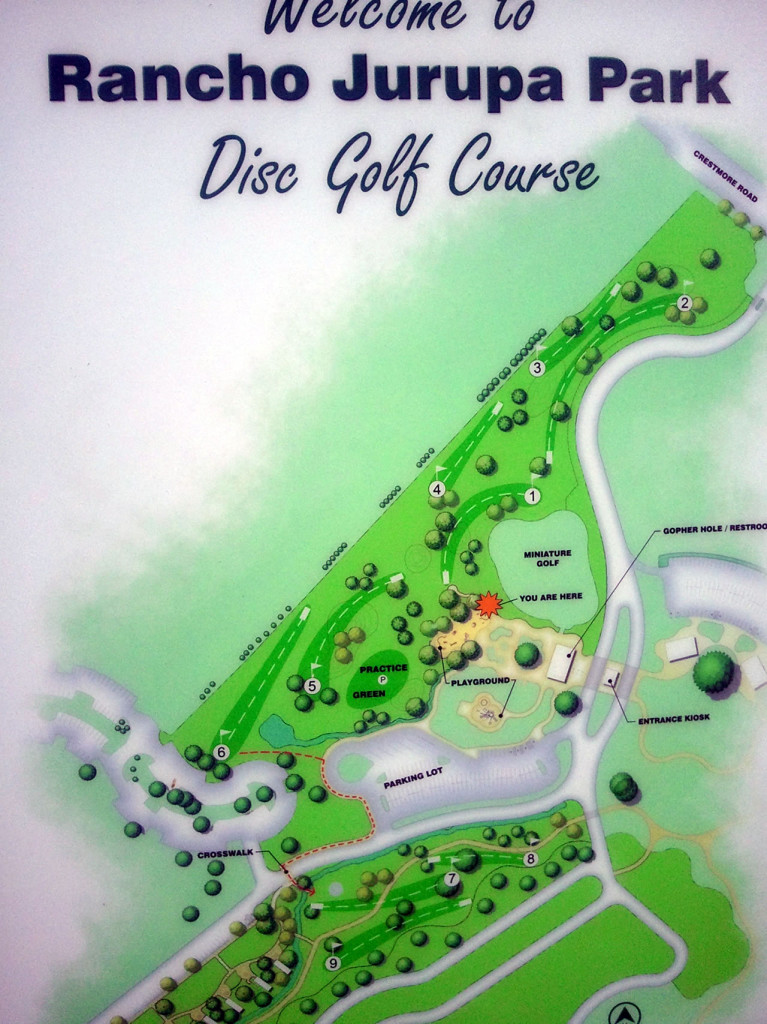 Music in 1963 
"Little Deuce Coupe" by The Beach Boys, from Hawthorne, peaked on the Billboard chart at #15. It was the B-side to "Surfer Girl," before it became the title song for their fourth album.
Music in 1963 
"Surfer Joe" by The Surfaris, from Glendora, peaked at #62 on the Billboard chart. It was the A-side to "Wipe Out." 
Music in 1974 
"Surfin' USA" by The Beach Boys, from Hawthorne, released as a 45 RPM single and an album, reached #2 on the Billboard charts in 1963. It later re-entered the charts and peaked at #36.
Sports in 1974 
Nolan Ryan, California Angels, pitched his third of seven career no-hitters to beat the Minnesota Twins, 4-0.
Sports in 1975 
Oakland A's pitchers, Vida Blue, Glenn Abbott, Paul Linblad and Rollie Fingers combined to no-hit the California Angels, 5-0.
Sports in 1988 
Orel Hershiser, Los Angeles Dodgers, broke Don Drysdale's 1968 mark by pitching 59 consecutive scoreless innings.
Davis in 1991
Miles Davis, legendary trumpeter, bandleader and composer, died in Santa Monica at age 65. Davis was one of the most influential musicians of the 20th century. The U.S. House of Representatives passed a resolution recognizing his album "Kind of Blue" on its 50th anniversary, "honoring the masterpiece and reaffirming jazz as a national treasure".
Sports in 1997 
Cirildo Chacarito, a 52-year-old Mexican Indian tribesman, won the Angeles Crest, a 100-mile endurance race along Los Angeles mountain trails. Wearing sandals made from old car tires, he crossed the finish line in 19 1/2 hours. He ran the race, which started in 1986, to draw attention to his tribe's poverty.
Environment in 2004
The Parkfield Earthquake, magnitude 6.0, shook central California. The quake was centered about seven miles southeast of Parkfield, a town of 37 people known as California's earthquake capital. Since at least 1857, it has had an earthquake of 6 or greater magnitude on average of every 22 years.
Fires in 2005
A wind-whipped brush fire in San Fernando Valley burned 17,000 acres. It destroyed at least one home and forced people to evacuate along a ridge for miles. More than 1,000 firefighters worked against dry brush, low humidity and temperatures in the high 90s along the line that divides Los Angeles and Ventura counties.
Fires in 2005
Topanga Fire started as a brush fire in the Santa Susana Mountains near Los Angeles. It burned 24,175 acres, injured 31 people and caused $15.8 million in damage before it was extinguished on October 6, 2005.

Griffith in 2007 
Charles Griffith, screenwriter, actor and film director, died in San Diego at age 77. He wrote the screenplay for "Little Shop of Horrors" (1960), which became a cult classic.
Business in 2010
AOL acquired San Francisco-based TechCrunch, producer of a network of tech news blogs, for an estimated $25 million.
Walsh in 2010
Seth Walsh, a student at Jacobsen Middle School in Tehachapi, who endured bullying, died in the hospital after he attempted to take his own life.
Business in 2010
Amyris Biotechnologies, an Emeryville startup, went public on NASDAQ with 5.3 million shares.  Founded by Professor Jay Keasling, it used genetically engineered organisms to turn plant sugars into a fuel. The IPO opened and closed at $16.50 per share.
Crime in 2012 
A US Border Patrol agent in suburban San Diego shot and killed Valeria Alvarado, a 32-year-old mother of five, as he rode on the hood of her car after she ran into him.
September 29
Exploration in 1775 
Juan Bautista de Anza and his party of 240 soldiers, priests and setters departed Horcasitas, Arizona, beginning a journey to establish a colony at Monterey Bay.
Transportation in 1870
The Oregon & California Railroad Company formed to create a commercial link between Oregon and California. Its tracks did not cross the Siskiyou Summit until 1887.
Telephone in 1915
The first transcontinental radio telephone message was sent. It transmitted speech from Arlington, Virgina to San Francisco then to Honolulu, Hawaii.
Aquariums in 1923 
Steinhart Aquarium in Golden Gate Park opened to the public. Today it is home to 38,000 live animals from around the world, representing more than 900 separate species. 
Sports in 1946 
The Los Angeles Rams, recently from Cleveland, played their first NFL game in L.A. It was against the Philadelphia Eagles. They were the first team to racially integrate and when halfback Fred Gehrke painted horns on their helmets in 1948, theirs became the first modern helmet emblem in pro football. The Rams moved to St. Louis in 1994.
Sports in 1966 
Sandy Koufax pitched his third 300-strikeout season. He surpassed the record of Rube Waddell of the 1903-04 Athletics and Walter Johnson of the 1910 and 1912 Senators.
Music in 1967 
Mickey Hart, drummer, joined the Grateful Dead.  At his first Grateful Dead concert, during intermission, Bill Kreutzmann, the band's drummer, invited Hart to join them on the second set. For nearly two hours, they performed the song "Alligator" which led into the song Caution. Afterward, Hart was invited to join the band.
Sports in 1976 
John Montefusco, San Francisco Giants pitcher, no-hit the Atlanta Braves, 9-0. It was the last no-hitter for the Giants until Jonathan Sanchez threw one on July 10, 2009.
Sports in 1983 
Mike Warren, Oakland A's, no-hit the Chicago White Sox, 3-0.
Crime in 1989
Actress Zsa Zsa Gabor was convicted of battery for slapping a Beverly Hills police officer. He pulled over her Rolls-Royce for expired license plates. As part of her sentence, Gabor served three days in jail.
Government in 1989
The Integrated Waste Management Act was signed into law. The law mandated a reduction of waste going to landfills through recycling and other measures.
Government in 1991
Governor Pete Wilson vetoed a bill protecting homosexuals against job discrimination. He said it could have led to unjustified lawsuits. Today in California, it is illegal to discriminate against an employee based on their sexual orientation. 
Crime in 1994
The first phase of the O.J. Simpson murder trial, the selection of the jury selection, ended with 304 persons chosen.
Crime in 1995 
The O.J. Simpson trial in Los Angeles was sent to the jury.
Sports in 1996 
The San Diego Padres swept the Los Angeles Dodgers in a race for the National League West title. It was their first division title since 1984.
Literature in 1997
Maxine Hong Kingston, writer born in Stockton, received a National Humanities Medal from President Bill Clinton. Her best known work is The Woman Warrior: Memoirs of a Girlhood Among Ghosts (1975).
Accidents in 1997
A pipeline to an oil drilling platform off the Santa Barbara coast ruptured. Some 10,000 gallons of oil from Torch / Platform Irene fouled miles of sandy and rocky coast. Wildlife was oiled, including some 800 seabirds. 
Bradley in 1998
Tom Bradley, former mayor of Los Angeles, died at age 80. He was the only African American mayor of L.A. and his 20 years in office is the longest service by any in L.A. history.
Government in 1999 
A California appeals court ruled that gunmakers can be held responsible for the criminal use of their weapons. The ruling was made in association with the shooting at 101 California Street in San Francisco (1993).
Government in 2005 
Governor Arnold Schwarzenegger vetoed a bill giving same sex couples the right to marry in the state.
Fires in 2005 
A wind-whipped brush fire quickly doubled in size to some 7,000 acres, destroyed at least one home and forced evacuations in the San Fernando Valley as flames rose along a ridge for miles.
Cirelli in 2012 
Vincent Cirelli, legendary accordion craftsman, died in South San Francisco at age 91. The son of Italian immigrants, he learned the art of accordion building growing up in the North Beach area of San Francisco.